Chargers Fall on a Last Second Attempt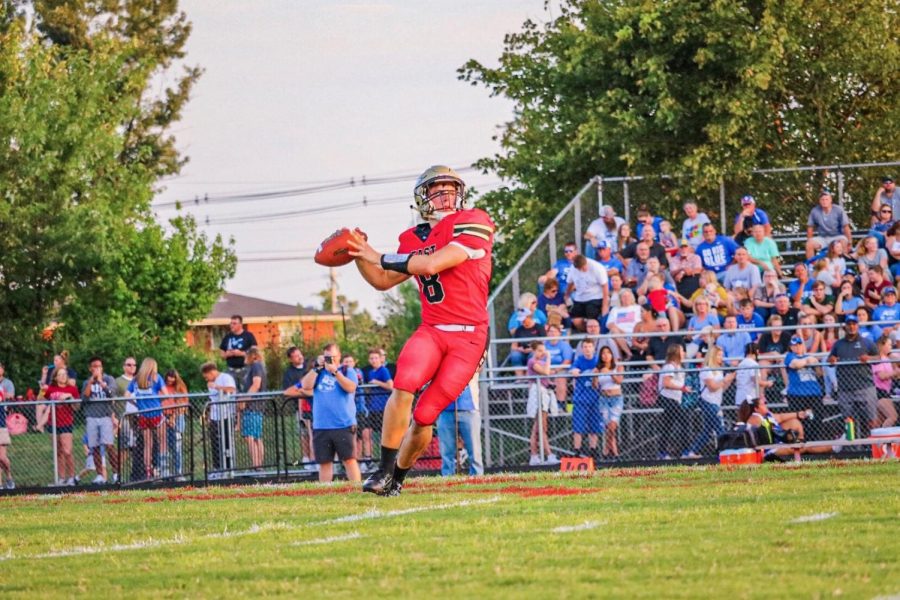 A desperation attempt falls just short. 
The Chargers traveled to Moore High School on Friday and fell 46-43. 
Turnovers were a killer for the Chargers on Friday night as the Chargers committed four fumbles in a game that less turnovers could've won the game. 
East was trailing basically the entire game as they jumped out 7-0, but quickly saw themselves trailing by as much as 24-7 late in the first half. 
There were big plays on both sides as sophomore Yared Raley completed a 56 yard touchdown pass to junior Daniel Gilbert. As for Moore, they had multiple big runs that resulted in scores. 
The Chargers were fighting their opponent and the clock as time was running short as they were making one last push for a comeback. In the middle of the 3rd quarter, junior quarterback Aeron Adams kept it up the middle for a rushing touchdown to cut the Mustang lead to 32-21, but in two plays, Moore was back up 40-21. To end the 3rd, Adams busted out a 59 yard touchdown run to trim the lead to 40-28. 
There was a lot of drama in the fourth quarter. The Chargers trimmed the lead to 40-35 until Moore completed a 76 yard pass to extend their lead to 46-35. East drove down the field as Adams completed a 6 yard pass to junior Bryce Clements for a touchdown with :43 seconds left in the game, bringing the score to 46-43. With an obvious onside kick awaiting, East hopped on it and had possession with a chance to tie or win the game. They got it down to the 22 yard line with :10 seconds remaining and went for a fake field goal attempt. Raley rushed to the outside trying to set the edge but was stopped short of the line to gain. The Chargers comeback fell about 10 yards short and lost 46-43. 
The Chargers are back in action this Friday, Sept. 20 as they will take on the Bullitt Central Cougars at home for homecoming night.