More Motivated Than Ever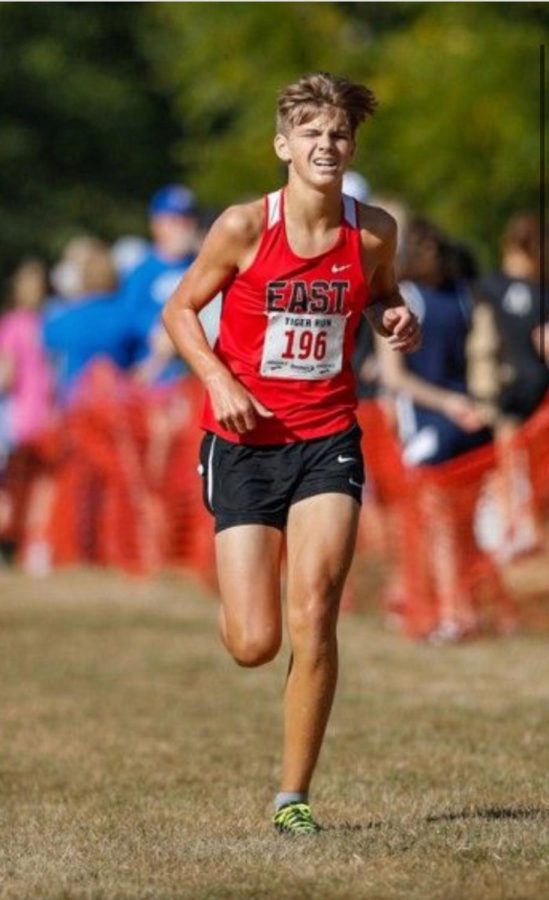 "Last night took an L but tonight I bounce back." – Big Sean
The cross country team finishes the week strong after coming off a disappointing meet to start the season.
The team ran in the Swag's Fern Creek Relays Tuesday, Aug. 27. The team also ran in the Run for Gold Saturday, Aug. 31. They are very motivated by their placements and look forward to the upcoming meets. 
For the boys, the leader in the Swag's relay was sophomore Isaiah Malone who finished 14th with a time of 33:43.9. Shortly after, junior Zach Ballard placed 32nd with a time of 36:42.3. Five places behind him were junior Dakota Cerra who finished in 37:29.2. Sophomore Tyler Bass and freshman Braydn Russelburg finished 46th and 47th. 
On the girl's side of the Swag's relay, junior Emily Tinelli finished in 12th with a time of 39:36.4. In 20th was freshman Raelee Hawkins with a time of 41:08.6. Junior Jaiden Hammack finished 43rd finished with a time of 46:30.9.
The team feels better about this week's finishes than the last. "Half the team is happy with their recent placements and the other half is upset and ready to try again," said Tinelli. 
In the Run for Gold 5k, Malone finished 23rd with a time of 17:46.09. Ballard finished 98th in 19:26.59. Junior Logan Gentry finished right after him with a time of 19:30.08. Junior Alex Christmas finished 101st in 19:32.23. Sophomore Cody Bostock, junior Stephen Redmon, Cerra, and Bass all finished shortly after.
In the girl's Run for Gold, sophomore Mia Maguire finished 22nd in 21:09.65. Tinelli finished 38th with a time of 21:48.42. Hammack also finished 152nd in 26:59.98.
Coming off of a tough week, the team had a large chip on their shoulders. They worked to improve and perform better. They still feel that they have a lot of work to do. 
"I feel like the whole team wants to improve more than they have been in the last couple of meets but they feel that they will considering how early in the season it is," said Cerra.
The team's next meet is Sept. 7 at Creasey Mahan Nature Preserve.