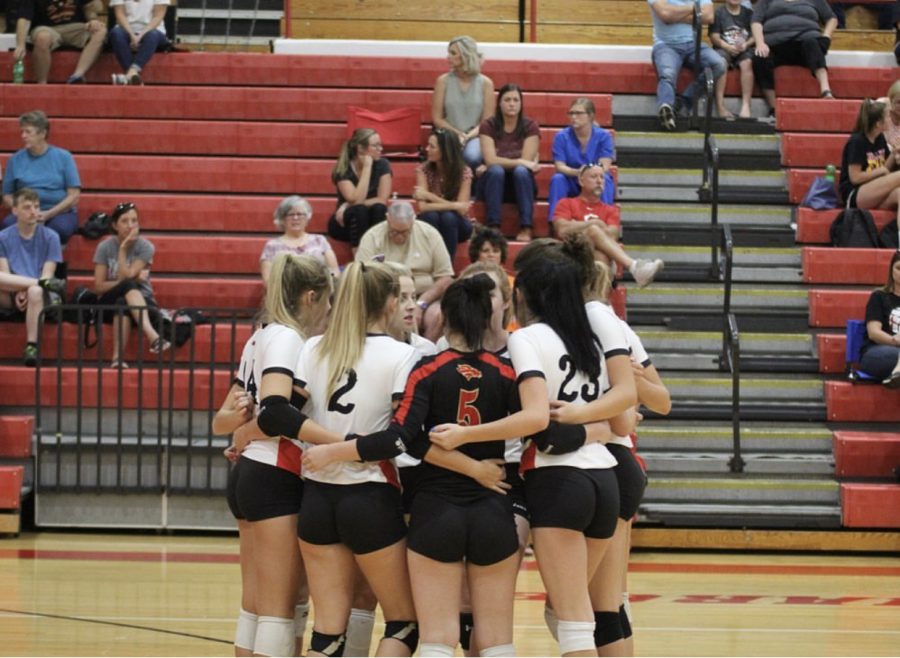 Montrell Page
Always shooting for gold, but sometimes you fall short.
The Lady Chargers had an unsuccessful week, but they won't stop aiming high.
The Lady Chargers fell to Bethlehem and Washington Co. last week. They then traveled to Sevierville, TN to play in a two day tournament. The team looks forward to a fresh start this week.
Last Tuesday, Sept. 10 the team traveled to Bethlehem High School. They played the best of three sets and fell to Bethlehem 2-0.
Then the team was back on the home court to take on Washington Co. The lady chargers won the first set 25-23. Senior Morgan Renneisen having back to back aces helped the match change from Washington Co. up 23-19 to the lady chargers winning 25-23. The team fell in the second set 25-20. Next they dropped the third set, falling behind 25-20. In the fourth set however, the team came back and took the set, winning 25-17, causing the match to be best out of 5. The last set only went to 15 points, instead of the usual 25. East fell to Washington Co. 15-11 in the last set.
Overall the Lady Chargers fell to Washington Co. 3-2.
Friday night, Sept. 20 the team traveled to Sevierville to play in the Rocky Top Classic. There the team 3-2. Senior Elizabeth Smith said, "We played very well our first few sets and we got into the gold bracket, but we fell short and lost the first game in the tournament play."
The team tried not to think about the losses during the week going into the tournament. Smith said, "Our mindsets were pretty good, we didn't let ourselves get down after two losses. We just wanted to make it up by playing well this weekend."
The Lady Chargers will be back in action Wednesday, Sept. 18 at North Bullitt Highschool, at 7:30 p.m. "This week we are going to continue to practice to prepare for our games Wednesday and Thursday that way we can play our hardest and win both of those games," said Smith.