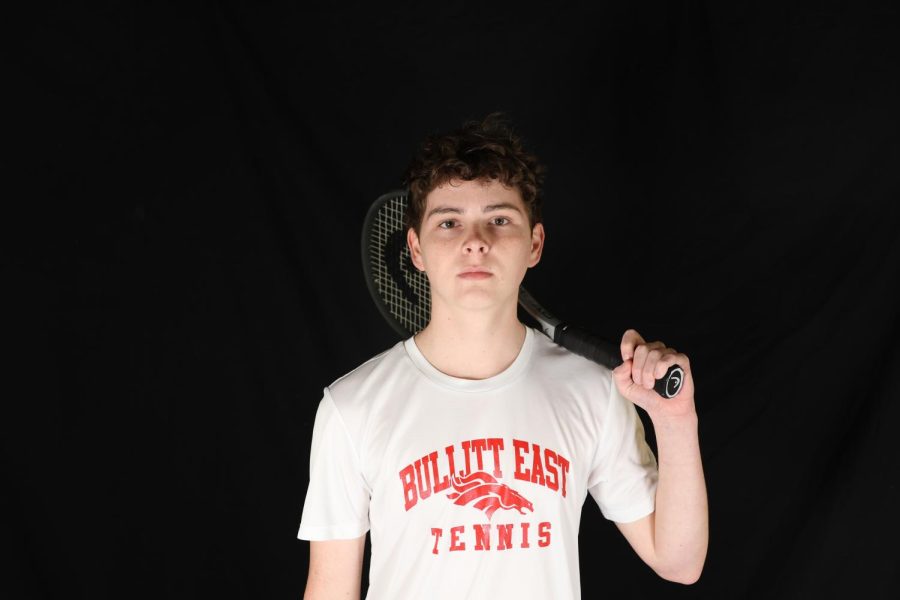 March 22, 2023 • No Comments
Get ready for double. The 2023 boys' tennis season has started this month. The members of the team are ready to get started with their new games for this season. Each player has issues to work on this season but they...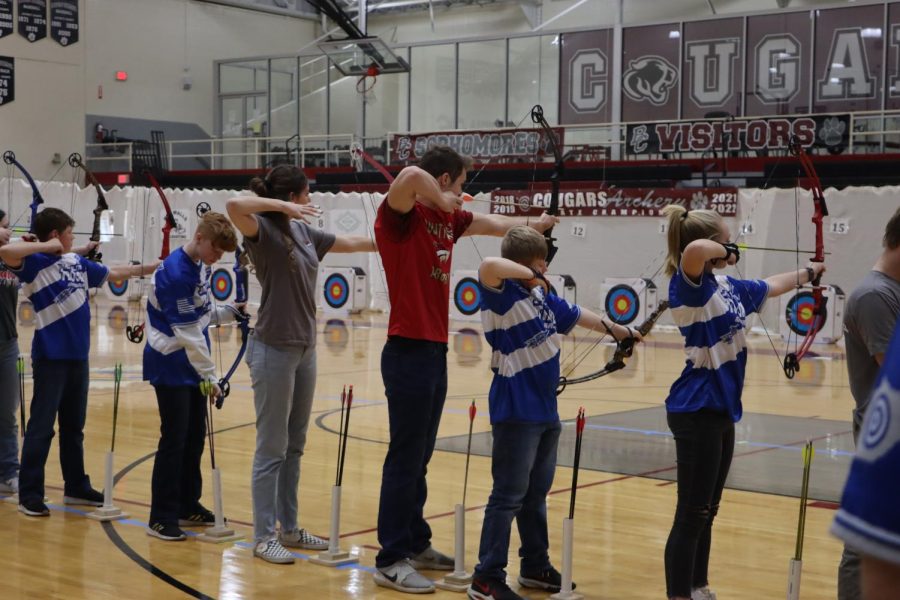 Macie Brown, Staff Writer
March 2, 2023 • No Comments
Consistency is key  The archery team competed in the pre-state tournament at Eastern High School Feb. 11 and the Annual Bullitt East Archery Tournament Feb. 17-18. At pre-state they came in second out of six teams and...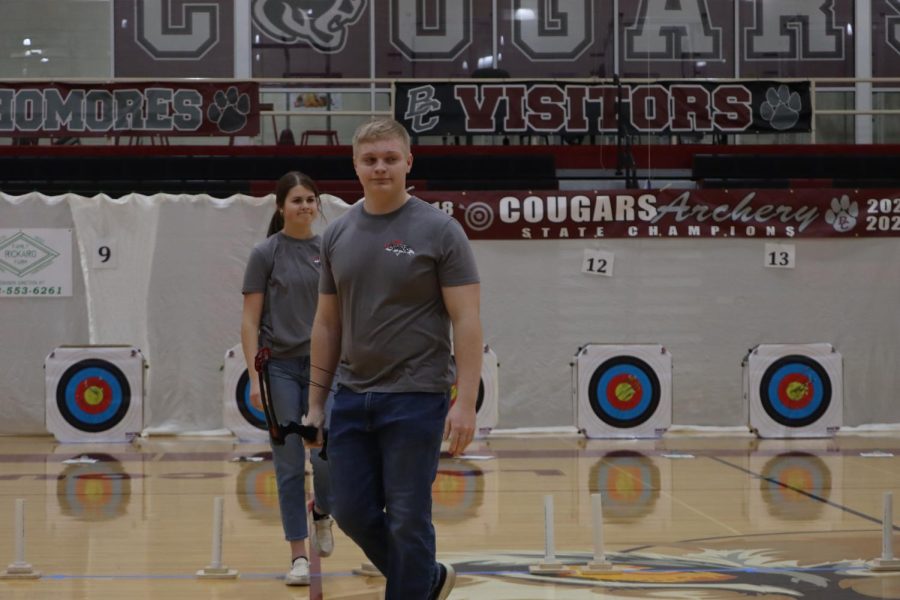 Macie Brown, Staff Writer
February 6, 2023 • No Comments
The break before state  The archery team finished second in their last tournament at Bullitt Lick Middle School with a score of 3,361. Leading the team was sophomores Brian Brock and Nathan Able who both had a score of...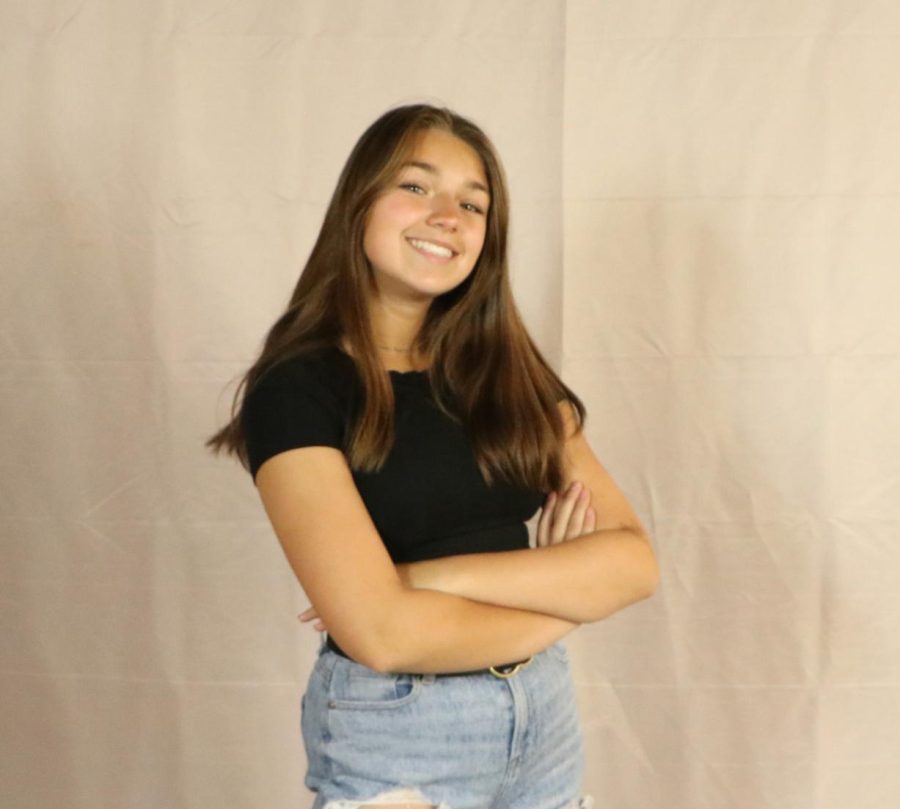 Natalie McGarry, Editor-in-Chief
April 13, 2023
Brooklyn Sauer is the Journalism Educators Association (JEA) 2023 Kentucky Journalist of the Year. Journalism students are required to submit a portfolio their senior year...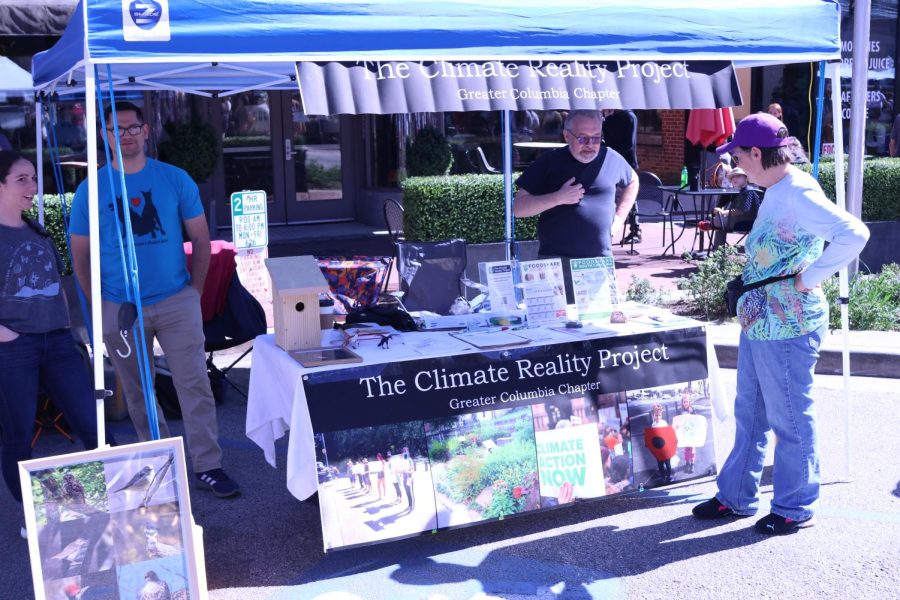 Braylen Ferrell, Natalie McGarry, and Viet Ho
March 4, 2023
Saving (a little more than) two birds with one society. The Columbia Audubon Society (CAS) has not only found many of its members from its social media activity but has...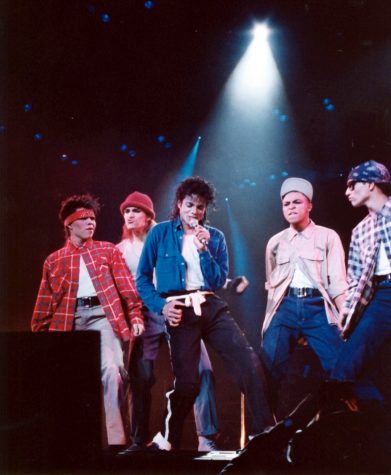 The Evergreen Artist: Michael Jackson's Legacy
January 19, 2023
Still moonwalking. While the "King of Pop", Michael Jackson's, time was long ago, the late legend has left behind a legacy that will surely never be forgotten. With the ability to make millions go crazy, Jackson is catapulted in the air from below the stage on the beat drop, fireworks by...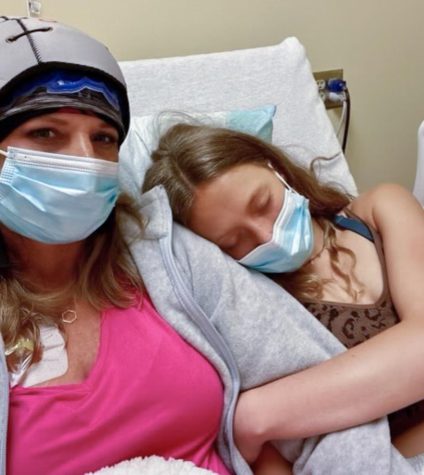 September 29, 2022
A brighter tomorrow. Mathematics teacher and mother of three, Kristy Tinelli, has recently been diagnosed with breast cancer and has support from all sides. There are a lot of adjustments to be made in this new situation in Tinelli's life. Many factors and support systems, such as people in her...
Sorry, there are no polls available at the moment.
TC Etherton , staff writer
January 27, 2020
Fresh off of hitting his 1000 career point, Zak Perdew returns to Time-Out with T.C. Click here to listen.
T.C. Etherton, Copy Editor
April 25, 2019
After the release of the Livewire's third magazine this year, we sit down with Montrell Page, who was prominently featured in it. Click Here to Listen.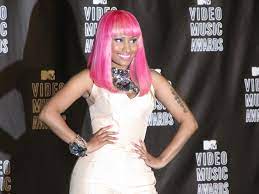 Macie Brown, Staff Writer
May 1, 2023
My name is Onika, you can call me Nicki. Onika Tanya Maraj-Petty, professionally known as Nicki Minaj, is a rapper, singer, and songwriter. She was born in Trinidad and...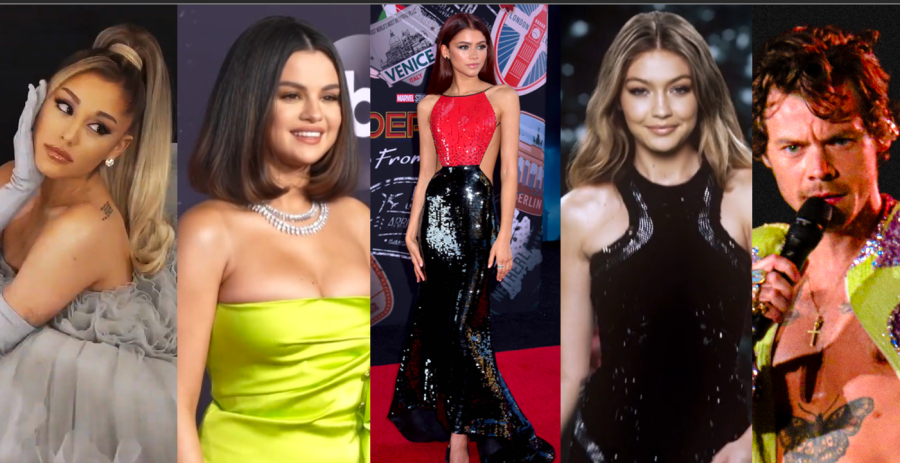 Milana Ilickovic, Photography Editor
April 18, 2023
Timothee Chalamet- One of the most talented actors (getting a start at a young age), Timothee Chalamet is a must at the Gala this year. He knows how to be unique,...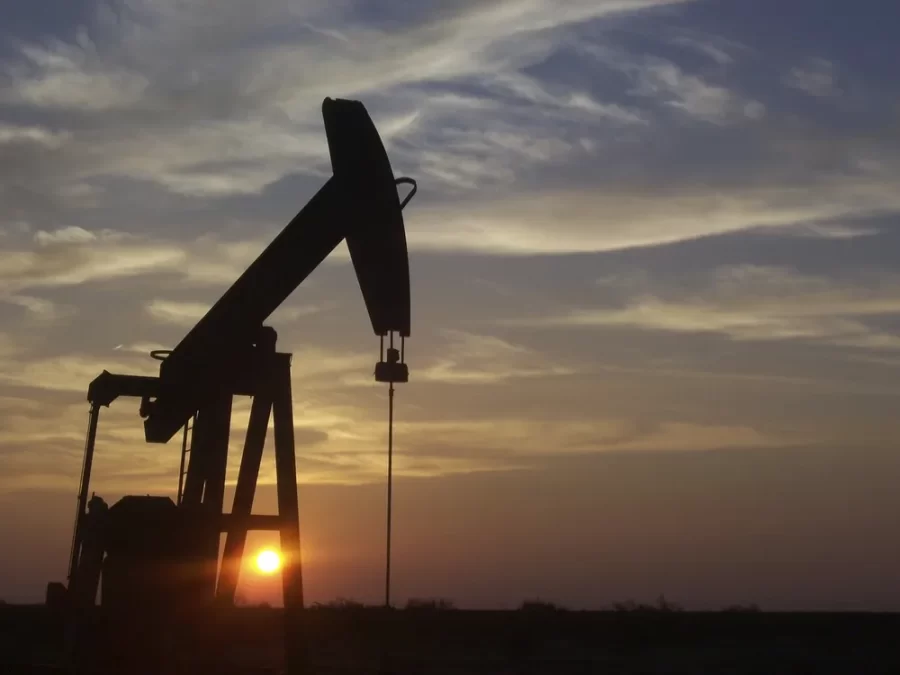 Braylen Ferrell, Staff Writer
March 22, 2023
Bring in the drills.  On March 13, the Biden Administration approved the controversial WIllow Project: Here's what you need to know.  The Willow Project has been...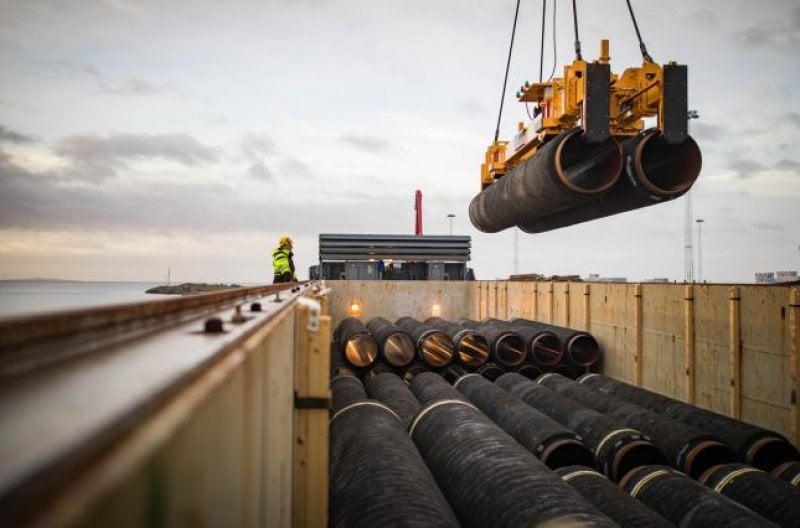 Brandon Mudd, Staff Writer
February 21, 2023
"It's an act of war." According to critically acclaimed senior journalist Seymour Hersh and his anonymous source, the United States has committed a direct act of...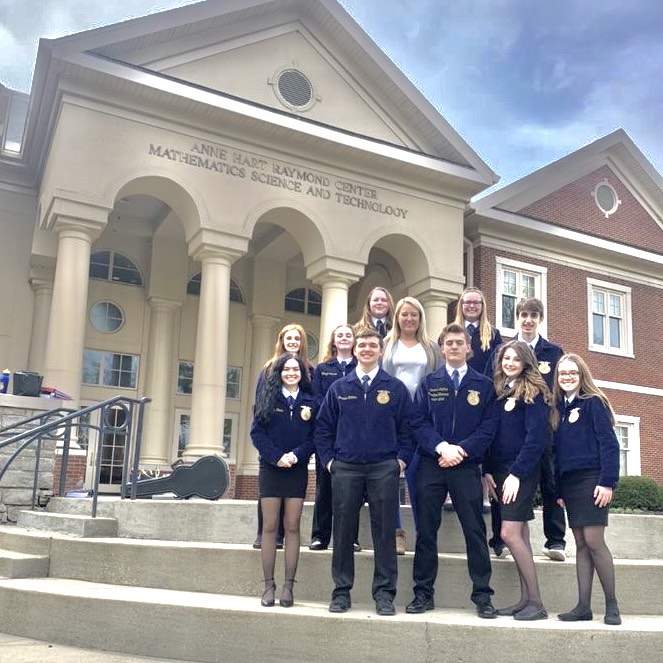 Emma Whitehouse, Photography Editor
March 9, 2020
Regionals, done. Next, state. Bullitt East FFA members will be moving up in the competition. The chapter competed at Capital City Regional Day. They had two members...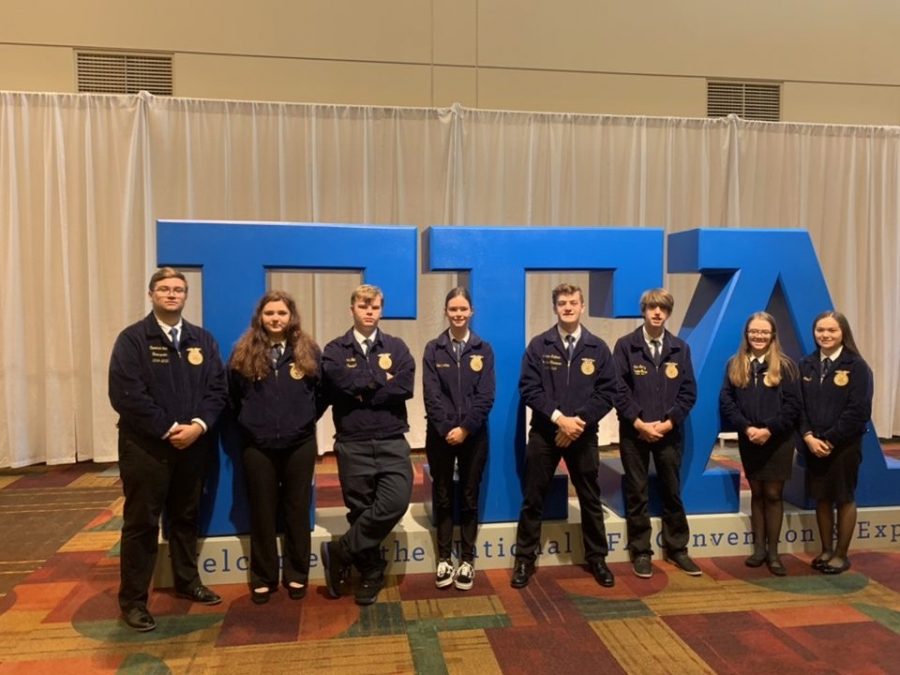 November 8, 2019
From the state of Alaska to Puerto Rico and from the state of Maine to Hawaii. Future Farmers of America members from around the country gathered in Indianapolis to attend...