Let's Get Ready For Football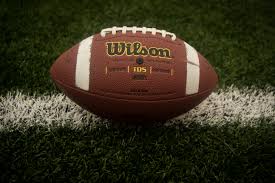 He's at the 40… the 30… the 20… the 10… TOUCHDOWN.
College Football kicks off this weekend with buzz coming from all over.
There is a full slate of games for the opening weekend beginning with the most talked about game, No. 3 Florida State taking on No. 1 Alabama. It is the Chick fil-A kickoff game and you can't get any better of a game, with two teams ranked in the top three.
"My expectations stay the same every year, winning the National Championship, and I am confident tonight with Alabama because we have the best player in the Country in Derwin James. We just need to protect the Quarterback, Deandre Francois and move the ball on the ground," said Florida State fan Keith Brogan. Last year, Florida State was letting the defense put their QB on his back every other play so that could be a difference maker. On the Alabama side, Sophomore sensation Jalen Hurts and his play will be the difference maker for the Tide.
The local teams that most everyone is a fan of are the Kentucky Wildcats and the Louisville Cardinals. Kentucky will open the season on Saturday on the road at the Southern Mississippi Golden Eagles, which Kentucky is favored by 10 points. Louisville will open at a neutral site in Indianapolis at Lucas Oil Stadium against the Purdue Boilermakers, where Louisville is favored by 25 points.
"I'm excited to watch Louisville and to see if Lamar Jackson lives up to his hype after winning the Heisman Trophy last season," said Blake Dattilo. Louisville's Quarterback Lamar Jackson will look to go back-to-back with the Heisman Trophy as he begins his season shortly.
A look ahead to November 25, when Louisville travels to Lexington to play Kentucky. Last season, Kentucky stunned Louisville in their home stadium on a game-winning field goal.
"It felt like Christmas when I was a kid. We finally got a good win, and we beat the eventual Heisman Winner. It put us into a better bowl which was good," said Kentucky fan Addison Phillips.
In a poll , College Football is voted one of the greatest sports times of the year, and with the games lined up for this year, things won't be any different.