Hurricane Michael brings fall to Kentucky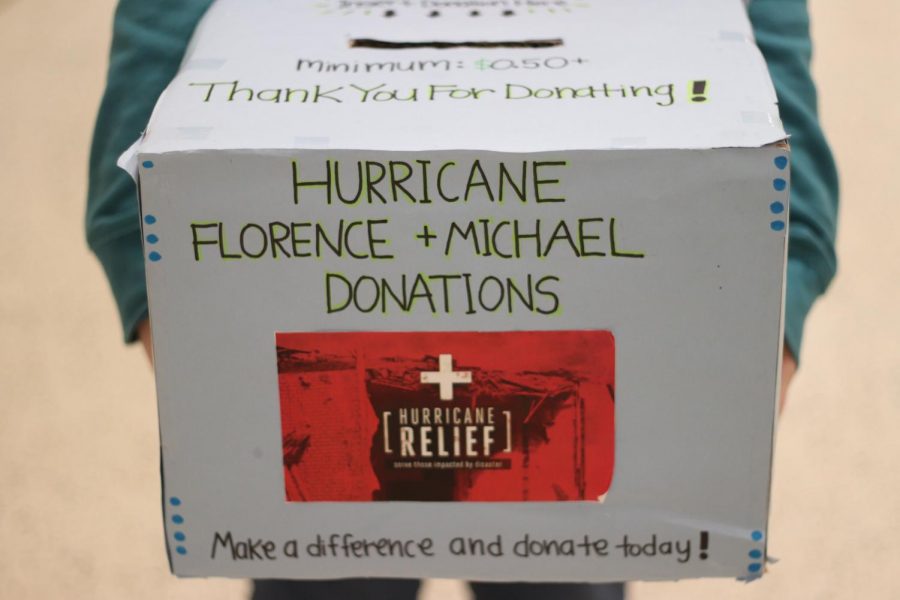 As Michael Myers is a danger to Illinois, Hurricane Michael is a danger to the mid-Atlantic states.
Hurricane Michael has killed many people since striking Florida and devastating the mid-Atlantic states.
Hurricane Michael hit Mexico City, Florida on October 10 as a category 4 storm and weakened as it went towards Mid-Atlantic states. Because of the storm, the weather in states as distant as Kentucky have even experienced changes. Students are happy it's starting to cool down.
Hurricane Michael began forming October 2 and made landfall in Florida on October 10. It was a category 4 storm with winds at 155 mph and the third most intense Atlantic hurricane. A total of 29 people have died, 19 from Florida, with the number still increasing.
Popular areas that many students visit during their vacation were affected, such as Panama City Beach, Destin Beach, Gulf Shores, and areas in the Panhandle. "I feel like there is a hurricane every year. There are too many hurricanes going on. It's too much," said sophomore Ella McMillian. After destroying many beaches in Florida, it started moving up to Virginia and the Carolinas, affecting weather in Kentucky and surrounding states.
"I'm happy the weather got colder in Kentucky because it seems more like fall now," said Madison Hall. The temperature on Wednesday, October 10 was 82. On Thursday, October 11 the high was 64 degrees Fahrenheit.