College and Career Readiness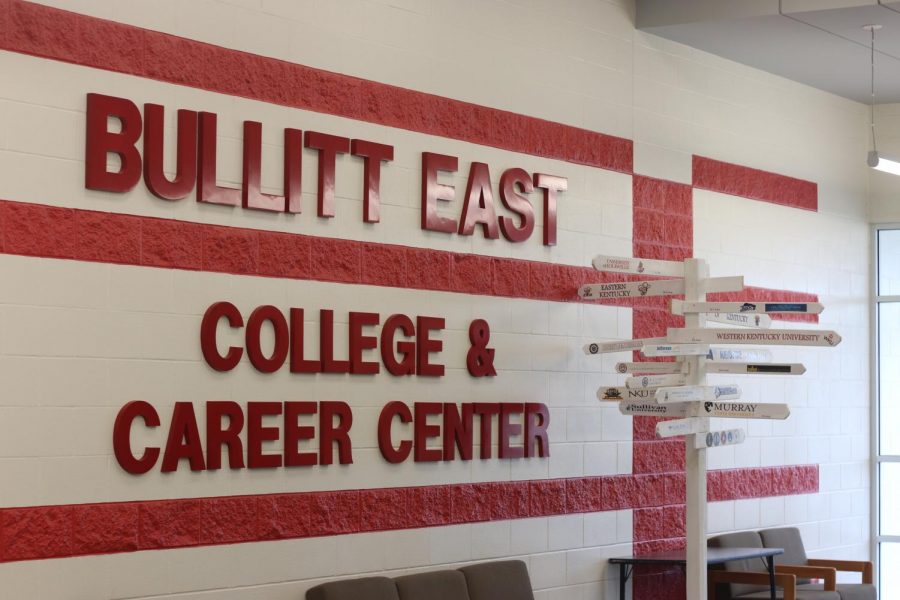 The well-known slogan "College, career, tradition unrivaled," has been questioned a lot over the years. 
Bullitt East is one of the best academic high schools in Kentucky but is it preparing students for college life?
High school can have its ups and downs and for many, some years are easier than others. Workload and content varies from class to class and from student to student. Although all students have a different schedule, the end goal is for everyone to be either college or career ready. 
To be college-ready, a student has to meet benchmark on each section of the ACT. If this is not achievable, students can also become career-ready by finishing a pathway class throughout their high school careers. Many pathways such as business, media arts, health sciences and culinary are currently offered. Although it is possible to graduate high school being career ready, a college degree is needed for most of these careers. This poses the question of college readiness across the board for students. 
Aside from students who choose to enter a trade or decide to go straight to work out of high school, college is an obstacle that many graduates choose to face. Many students think that the transition to college is easy while others think that it is hard. 
Lindsay Renneisen, member of  the class of 2017 says the high school did not prepare her for college. "I didn't have to study in high school and I was in for a rude awakening when I got to college," said Renneisen. Renneisen says that high school work and college work are completely different. She says that the amount of work that you receive and the time that you have to put into the work is completely different. Although the adjustment was hard, Renneisen says that her grades didn't suffer and she adjusted to the changes quickly.
Senior Andrea Foley says that students have to work for their ability to become college-ready. Foley participated in GSP over the summer which she feels gave her the opportunity to get the sense of what college move-in feels like. "And it (GSP) wasn't as scary as I thought it would be. However, a full college environment will definitely be different. I strongly encourage juniors to take the opportunity to apply to GSP for this reason and many more. 
Foley thinks that it would be beneficial for the school to do some sort of crash course for what to expect when it comes to college. This would include information about college applications, FAFSA, and tips and tricks when it comes to dealing with stress.