Maintaining Motivation Through The Unknown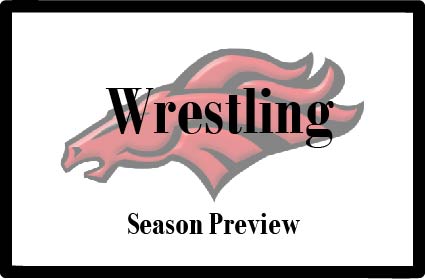 Staying strong through the adversity.
With fractured hopes on even having a season a month ago, the wrestling team is beginning their season with large goals. 
With the new group of seniors, leadership has fallen onto their shoulders this season. They look to push through adversity and exceed expectations. The team holds themselves to high standards this year. 
With seniors such as Noah Jewell last year placing in state, the seniors this year have big shoes to fill. Being one of the leaders on the team, senior Matthew Hendricks takes his role very seriously. "I just have to stay on the guys to make sure they are always giving their all because I want to see them succeed and hopefully love the sport as much as I do," Hendricks said. With how much questioning on the season there is, this type of leadership is essential to the team. 
This year's practices have been changed greatly due to COVID-19 restrictions, but has not affected the team's effort in the slightest. "Practice is a lot different with these restrictions but we're getting by, luckily it hasn't affected our attendance as much so we're keeping the mat room full and we're making sure we wear our masks," Hendricks said. With proper precautionary measures and dedication, the team has been able to keep pushing to get better. 
As a team in the offseason, they all worked to make sure that they were improving as much as possible. They had main focuses to improve on that consisted of "getting stronger and building explosiveness," that will help them in all of their matches. 
Hendricks has set personal goals for himself as he has always held himself in high regards. "This year I'm striving to become a state champ so I'm putting in extra time in the gym and I'm doing whatever it takes to get on the top of the podium," Hendricks said. As a team, they are looking to win their first regional title in school history. 
The team is hosting a tournament, at Bullitt East Saturday, Jan. 30 from 8 a.m. to 3 p.m.