Tension on the Polish Border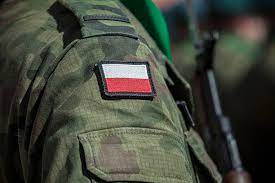 President Vladimir Putin of Russia and Aleksandr Lukashenko of Belarus have joined forces in a military endeavor. The two leaders plan to march their troops onto the Belarussian-Polish border and Ukrainian-Polish border to counter what they view as dangerous Polish militarization. Following the Russian-Ukrainian war that began earlier this year, Poland has reallocated their country's budget and doubled their military spending. This is something that has intimidated both Lukashenko, being an ideological rival and neighbor of Poland, and Vladimir Putin due to the overwhelming support that Poland has given Ukraine throughout the war. It was first announced by Russia that they would be conducting a military operation on the Ukrainian-Polish border and then announced by Belarus that they would be joining Russia but on the Belarussian-Polish border. 
This operation has been stated by both parties to simply be a warning to Poland. However, with tensions high across Eastern Europe, and Russia actively expanding its territory, there are concerns by all sides that this could boil over into an active battle ground. If any side begins fighting, things would quickly turn into a much larger situation. Poland is a member of the North Atlantic Treaty Organization (NATO), which the United States and many other nations are also a part of. If there is any threat to their sovereignty or if they are attacked in any way, all member states will be obligated to deploy troops. Poland has stated that they will respond with equal amounts of aggression that Russian or Belarus displays.