Coaching Is More Than Making Great Athletes For Small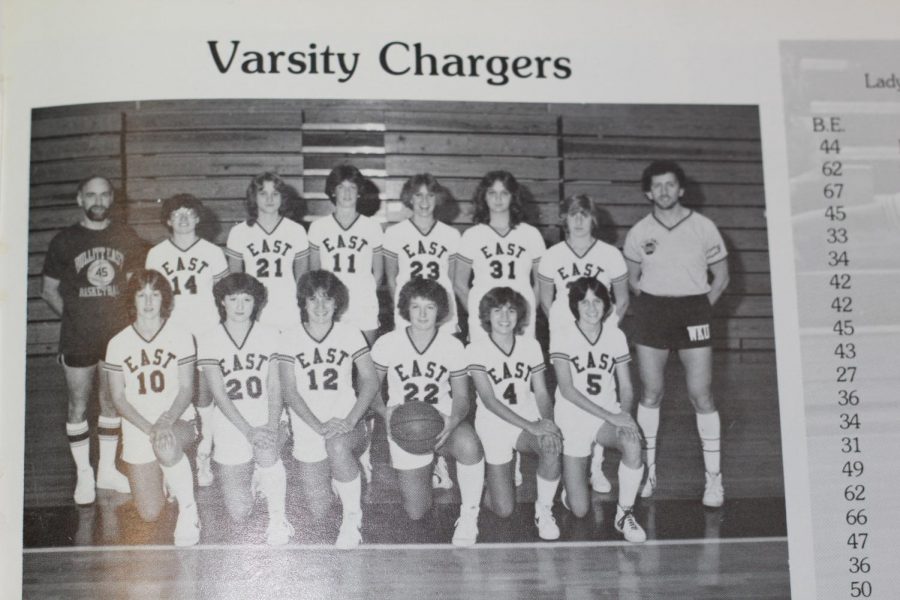 Steve's impact is anything but Small.
Steve Small works with athletes at Bullitt East, helping them succeed in sports and life.
Small works with the student athletes of Bullitt East. He touches them in a way that is more than just a coach. The lasting impact of Small on people's hearts is what sticks out.
Basketball, football, softball, track and field, and volleyball. Small has done it all, working with kids in all kinds of sports. It even goes back to 1980 when Bullitt East first opened and Small was the very first basketball coach. His love for coaching started his senior year in college at Campbellsville University. Small said, "I was a P.E. major and they needed somebody to coach a little league football team, little fourth and fifth graders. I said oh yeah I would love to do it. Two of my fraternity brothers and I, I was the head coach and they were assistants, so we coached the whole year of little league football. I just fell in love with it and that was when I was 20 and I've never stopped coaching till I retired and I'm still coaching now. You know so it's just something that's in my blood." Small found his niche in coaching and working with young athletes and still hasn't stopped doing it.
In highschool, Small played football, baseball and tennis. He never had a favorite but he just worked hard at whatever he was doing. Small said, "Wherever you are, be there." Small is known for that devoted and positive attitude.
Growing up in Illinois and New Jersey, Small just wanted to be a kid in highschool. This didn't mean going out, partying and drinking. He just wanted to live in the moment and enjoy not being an adult. Small said, "I was strong enough to make up my own decision about me and not just cause all three of us are going drinking tonight. I'd still go with you but I'm not drinking. I was tough enough to be able to do that, and very very few people can stand up for what they really believe. That's hard for somebody to do when they got pressure from everybody else. That sort of got me through a lot of hard times. I said it's okay, it's not right, I'm not going to do it. Just cause I didn't make the basketball team I'm not going to go get drunk, that's not the answer. I always thought work harder, make the basketball team next year. That was me." Small talks about the importance of being smart and making good decisions to his athletes. He always looks to teach them more about life than the sport their playing.
Small always wants to make sure others know he cares about him. He is known for being welcoming and giving hugs. Small's parents growing up cared about him but they were never affectionate. So now he goes out of his way to make others feel appreciated and noticed.
One of Small's life mottos is, "Live, learn, pass it on. No one cares how much you know, just how much care." And that's what Small has done for his athletes. He lets them know that he cares for them and as a result they care back and work hard for him. Allie Rae Thompson is a senior this year who played on the basketball team. Thompson said, "The best advice he has given me is to R.A.K. people. Random acts of kindness could make people's day. You should do one random act of kindness for someone a day."
Small has two daughters, Mary Catherine and Heidi. Mary Catherine said, ""The best word that I can think of to describe my dad is genuine. Dad makes the most of any situation. He's always saying, 'wherever you are, be there,'and he truly lives his life this way. He's always giving others the best version of himself in any situation. He has the ability to block out any negative in his own life in order to inspire greatness in others. His goal is to help everyone he meets achieve the best version of themself." Mary Catherine sees what her dad has done for others and admires him for it.
Small is a big role model and has touched people in long lasting ways. Small's role model when he was growing up was never one person. Small said, "I've just been touched by the right people at the right time. I had a sixth grade English teacher, Mrs. Bradley, that when I was stuttering and couldn't talk she sat me down and told me I could make it. She helped me after school and showed me how to talk better. I had a basketball coach that just loved me, I wasn't that good, but he just loved me and just encouraged me to keep working hard. I don't think there is any one person that when I look back when you ask me that. In my life, I met people along the way that in that moment I needed them. At that moment and I'll never forget them. At the right time, God sent somebody to help me, always, even though I didn't know it." Small continues to have those people sent into his life. Right now that person is his brother Billy. Small recently lost his wife and Billy has been his strength right now, helping him get through the hard times.
Mary Catherine said, "He has been blessed to be in positions where he is able to reach tons of people. He has an infectious attitude that makes people want to be around him. He's always willing to listen to your struggles and then give you advice and ideas on how to improve your situation. He loves to motivate people and lift their spirits. He genuinely wants everyone he comes in contact with to live their best life." Small continues to start everyday with a positive attitude and with the goal of lifting someone up.