Democrats Cast Blue Wave Over 2020 Election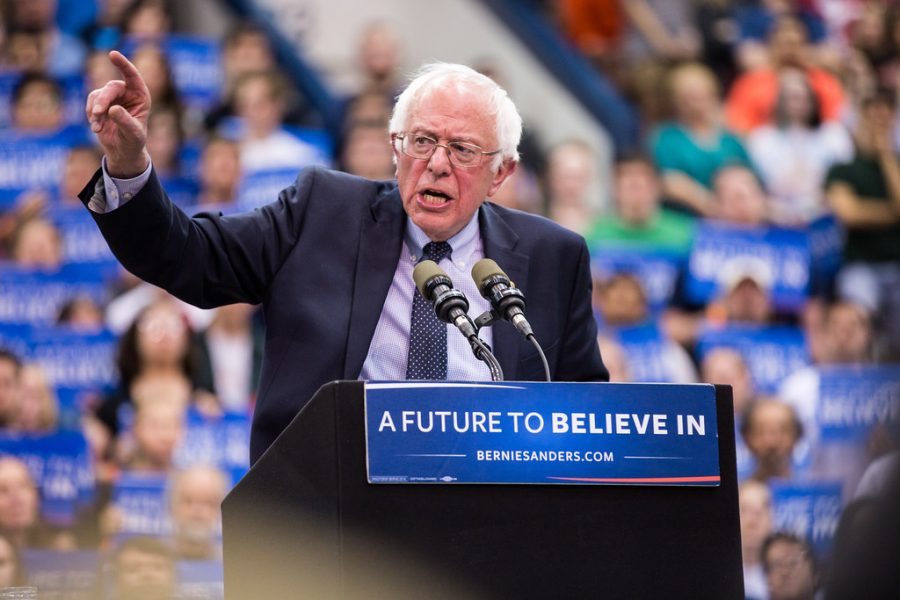 The race has begun for the 2020 presidential election.
With almost two dozen democratic candidates already campaigning for the 2020 election, the pressure to earn the nomination for both parties has become higher.
Former vice president, Joe Biden is favoured to win the democratic nomination with a polling average of 25%. Senators Kamala Harris and Elizabeth Warren have made substantial gains after the democratic debate held in June causing them both to be just behind Senator Bernie Sanders. The next democratic debate brings an opportunity to further progress the conflict between Biden and Harris that began during the first debate.
Biden has been campaigning as a restorationist and plans to "reset" America to how it was before the inauguration of the current president, Donald Trump. Although Biden remains a front-runner for the democratic nominees, he has been labeled as unsteady and not ready to defend anything on his record that is considered to be problematic after the first democratic debate. Due to his performance during the debate, less is expected from him in the next debate held on July 30. 
Harris confronted Biden over civil rights during the debate because of his opposition to busing and because of how willing he was to work with segregationist senators in the 1970s. Because of his encounter with Harris, he then had to defend his civil rights record. "I heard and I listened to and I respect Senator Harris. But you know, we all know, that 30 seconds to 60 seconds on a campaign debate exchange can't do justice to a lifetime committed to civil rights," said Biden.
Warren was a part of the first night of the democratic debate in which she delivered a standout performance where she talked about several important issues such as medicare and breaking up large tech organizations such as Amazon. Whenever the panel of democratic candidates were asked who would be willing to abolish private health insurance, only two raised their hand, Bill de Blaiso and Warren. 
When it comes to medicare, Warren sides with Sanders, one of her leading rivals for the nomination, on the fact that healthcare should be recognized as a right instead of a privilege. "I'm with Bernie on Medicare for All," said Warren. "I understand there are a lot of politicians who say it's just not possible. What they're telling you is that they just won't fight for it."
Harris was a part of the second night of the democratic debate where she spoke on several issues, primarily race. She directly addressed Biden on not only working with segregationist senators but also what he worked with them on. During this intense moment, it was then when her other opponents realized the political potential she held.
"There was a little girl in California who was a part of the second class to integrate her public schools, and she was bused to school every day. And that little girl was me," said Harris when confronting Biden over him working with Senators to oppose busing in America.
The next democratic debate lineup will offer another chance for Biden and Harris to face off on issues surrounding race again. Their clash over racial issues during the first round of debates became a closely watched moment and because of this, it is expected that Biden will not only draw fire from Harris, but also Senator Cory Booker who has made his keenness to shut down Biden over his comments that were made regarding his ability to be civil and work with segregationist senators very evident.
"As a black man in America, I know the deeply harmful and hurtful usage of the word boy and how it was used to dehumanize and degrade. I know that segregation, just like the two people who you were talking about, through their own laws and their language deeply wounded this nation. And the present-day manifestations of their work can still be seen in black and brown communities like the one I go home to," said Booker.
CNN's two-night Democratic primary debate will take place on July 30 and July 31.