The Internet's Biggest Rematch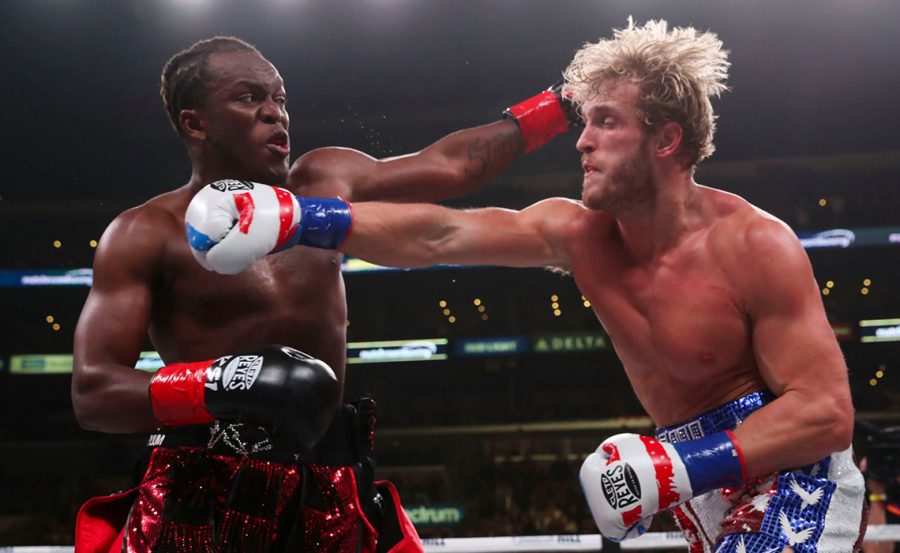 Saturday, Nov. 9, the internet's largest live event of all time, KSI vs. Logan Paul 2, took place at the Staples Center in Los Angeles, California.
This fight settled the dispute between the draw in last year's fight. The fight was streamed on the app DAZN to prevent past issues from last year. It was the largest live internet event of all time. 
Aug. 25, 2018, the first boxing match between the famous YouTubers Logan Paul and KSI was held in Manchester, England. This was Paul's boxing debut and was the second outing for KSI after defeating Joe Weller, another fellow YouTuber. The match lasted six rounds and was scored almost evenly from all three judges. Two of the judges ruled the scoring of the fight 57-57 and only one scored it 58-57 in favor of KSI, meaning that the match was a draw by majority rule. 
In order to truly settle the draw, both fighters agreed on a rematch that would be held in Los Angeles, California, where Paul lives. The fight was booked for the Staples Center and tickets sold out within days. The attendance for the event was 20,000 people. Like the last match, it lasted six rounds and each fighter got one knockdown on the other. Due to deducted points from an illegal hit on the ground, KSI was awarded the victory after two judges scored in favor of him. 
Last year's fight was a pay-per-view stream held on YouTube that was accessible for ten dollars. It was illegally live streamed back onto YouTube by thousands so that the people who didn't purchase it could watch. These livestreams lost a lot of potential money that the event could have brought in but was convenient to many viewers.
This year, the fight was streamed on a sports streaming service called DAZN in which you must have a subscription to watch. The price for a subscription is 20 dollars which is a ten dollar increase from the previous fight, but gave access to more sporting events and shows to watch on demand.
The event was advertised as the largest internet event of all time and was nothing short of that. At its peak of viewership, it was recorded to have 884,000 people watching at once, not counting the amount of people who watched illegally. It has not been calculated how much the fight made but both fighters were guaranteed 900,000 dollars each plus a portion of the pay-per-view. It is the largest amatuer boxing match ever recorded monetary and viewership wise.