NCAA Basketball Top Three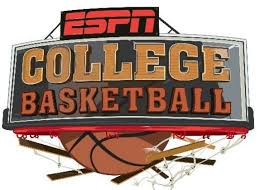 AP poll 
Duke takes the number one spot with a key win against Kansas in the first game of the season with and their record is(7-1) on the season, but after an upsetting lose to SFA I think it will drop to a lower spot. Duke started the season ranked third and now they are ranked first. My predictions on their season I think that they will be a number one seed in the NCAA tournament  and they will be a final four team because they have an all-around solid team and they play together very well.
Louisville takes the number two spot. They don't have any key wins but they are playing good basketball and with a very good coach Chris Mack. only his second season as the Louisville head coach and he is already making a big impact with a record of (7-0). I feel like louisville is a slept on team. With  their star Jordan Nowra returning, I think that they have a good chance of winning a national championship this year.
Michigan State at the third spot in the rankings After being ranked number one in the nation to begin the season but lost to at the time was ranked number two Kentucky in the first game of the season (5-2). With senior guard Cassius Winston returning for his final year I think that he can get his team together and make a good run in the NCAA tournament.  
Kentucky had an upset loss to Evansville Kentucky was ranked number one after beating Michigan State on the first game of their season. Falls to nine on the AP polls (6-1). Kentucky is a very talented team with a lot of players returning such as sophomore Ashton Hagans and junior Nick Richards who have to be leaders if they want to win a championship. But I feel like that they can but they just have a lot of work to do to get there.