SJW Movie Review #1 – Shattered Glass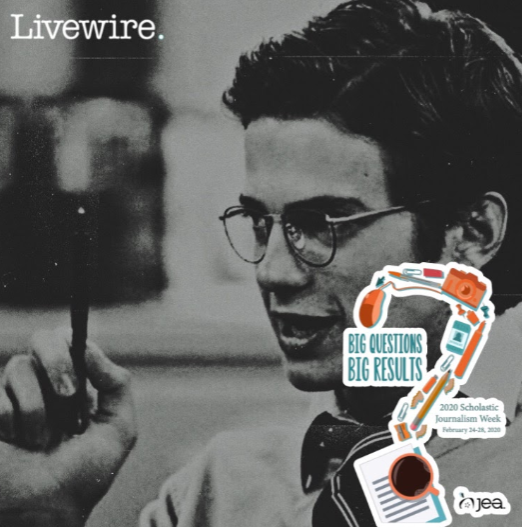 Shattered Glass, a cornerstone for journalistic representation within media. From its dynamic storyline, complex characters, and factually grounded events this movie is bound to remain in its audience's mind for quite some time. 
Based on true events, Shattered Glass follows young rambunctious journalist Stephen Glass and his scandal at The New Republic. After procuring one colorful story after the other, he easily impresses his editor, Michael Kelly, alongside fellow staffers.
The magazine runs an entertaining story by Glass titled, "Hacker Heaven," covering teenage hacker Ian Restil, who was granted a lucrative job at software company Jukt Micronics after hacking into its computer system due to Glass's pitch leaving fellow staffers in awe. But soon following the article's running, Adam Penenberg, Forbes's Digital Tool reporter begins to search for evidence of Glass's story. 
After hours of questioning, lack of valid sources, odd coincidences, and informational inconsistencies the cards began to stack against Glass. After his admission that it was all just fabricated attention-grabbing fluff to further impress staff, he pleads in the ear of his new editor, Charles "Chuck" Lane.  Lane, after general analysis discovers much as his work is falsified, Glass himself at the end of the film admits; 27 out of 41.
Soon after, the staff becomes extremely accusatory and stand-offish all throughout the publication. They come to their senses and write an apology letter to their readers that will run in the paper, owning up to their mistakes and promising a better, more honest future. As the letter is completed everyone applauds spontaneously for their editors, signifying their newfound unity and respect for one another. 
Glass is a lesson in of himself, placing outcomes ahead of integrity. His fictional approach to journalism and utter disregard for reality; he is a perfect case study of many major journalistic "no-no's". 
It proves a timeless representation of the evolution of fact-checking, even within the movie while discussing the grueling process and all its amazing functionality, Glass highlights it's loopholes and shortcomings. With the veracity of every story we see today constantly in question, Shattered Glass highlights the need for the truth, a true story to instill integrity and self-respect into any and all viewers.
Not only just with Glass himself but a simple glance at his staff and their actions can tell a thousand tales. Perseverance, addressing their mistakes, and maturely setting aside their personal vendettas they reinforced the biggest importance of journalism; to act as a valid and truthful means of educating the public.