SJW Movie Review #3: The Paper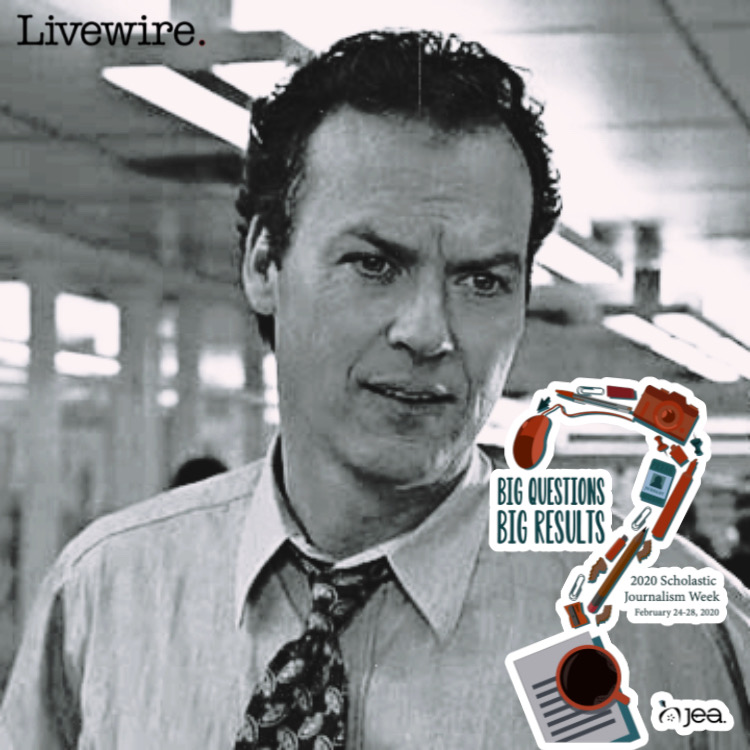 When The Paper was released in theaters in 1994, fans were skeptical on it potentially not feeling like an authentic journalism movie, but they were soon mistaken.
In a time where copyright is common and fake becomes real, there is no real explanation as to why newspaper habits are so inaccurate. The Paper not only convinced viewers with a credible plot and cast, but it convinced viewers that what goes on behind the scenes may not always be what it seems. 
A true insight into daily competitive journalism, Michael Keaton plays Henry Hackett, a workaholic Metro Post Editor whose constant working and low pay gets him repeatedly in a crisis about his life. With the whole movie only taking place over a 24-hour period, the constant whirlwind of events makes viewers invested in character development from beginning to end. 
The big New York tabloid that Hackett works at gets a huge story on their hands right off the bat, when two out of town tourists are found dead coldblooded on the city street. When the police called two inner-city black teens from the street corner in for questioning, it didn't take long before it was decided that they would be charged with the shooting. 
Hackett, along with his several Metro Post colleagues, gets secretive rumors that even the cops don't believe the kids did the murder. The chief editor of the post, Alicia Clark (played by Glenn Close) seems unmotivated and unconcerned about the sake of the two teens. Despite the accuracy of the story still being thrown up in the air, Hackett goes on to volunteer full responsibility for the story, even though the time is ticking on its publication.
By the time the climax reaches, so much tension is being poured out of Hackett and Clark as they struggle to finish in time before 8pm, the time they are supposed to wrap up by. Keeping in mind that missing the deadline can result in the loss of thousands of dollars. The movie is a truly honest interpretation of the hustle and integrity needed to become a leader in the journalism field, and its genuine analysis of the dedication to it makes it one of the most underrated movies of its decade. If anything is to be learned from this movie, it will be to meet your deadline and keep all your priorities aligned before they fall apart.