Lady Charger Basketball's Annual Hoop-a-Rama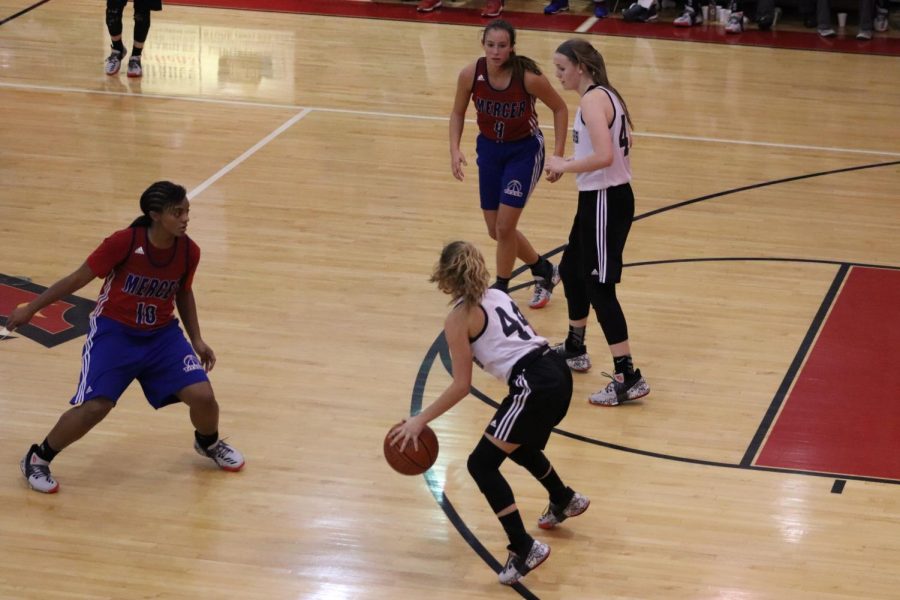 Ballin' all day.
Saturday, Bullitt East hosted the Hoop-a-Rama girls basketball event which includes preseason girls basketball scrimmages for various schools over the course of the day.
Twelve different schools were included in this event. Bullitt East played in one scrimmage against Mercer County, a team ranked seventh in the nation. The results of these games will not affect anything, but they help prepare the ladies for their upcoming season.
This was an all day event, starting at 9 a.m. and ending at 10 p.m. Varsity games took place in the main gym and J.V. games were in the College and Career Center gym. Bullitt East was scheduled to scrimmage Mercer County from 5-8 p.m.
The Lady Charger's play time was pushed back, due to the previous game lasting longer than initially thought out and because of severe weather. A tornado warning was issued at 5:15 p.m. and lasted for 23 minutes, causing our game to begin later at 6:12 p.m.
Sophomore Caroline Scott said, "I wasn't really expecting it [the tornado warning], I didn't even know it was raining outside," This is Scott's third on the team.
Scrimmaging preseason allows the girls to work together as a team playing someone else, rather than playing each other during practice.  Scott said, "We have things to improve on but overall we played well."
The Lady Charger basketball season officially starts Nov. 28 against Presentation, at Presentation.