The start to a good season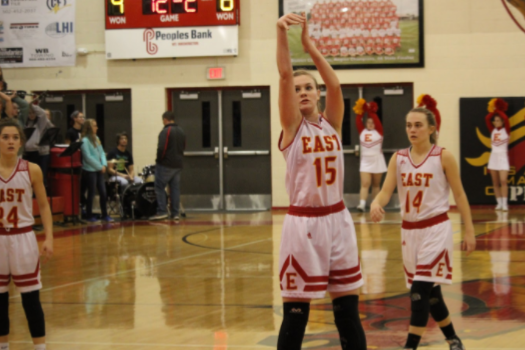 The first few games prove to be the hopeful start of a streak for the Lady Chargers.
The girls' basketball team kicked off their season with a few good wins and prepare for the upcoming Louisville Invitational Tournament.
The girls have started their season with a bang and hopefully more to come. Members of the team have a good outlook on their performance and are confident in the future. This week, the girls will play in the LIT.
So far, the Lady Chargers' record is 10-6, including tournament games. One stand out is junior Emmy Ralph. Ralph is a point guard and a critical component to the Lady Chargers. Another player that stands out is sophomore Lexi Taylor. On the year, forward Taylor averages 17 points a game and 11 rebounds a game.
Emily Ezell is another key player. "So far, my team's performance is better than what I thought it would be because we are so young," she said. She believes that they are learning more with each game and really improving the intensity in all four quarters.
With the Louisville Invitational Tournament coming up, it is a time for anything to happen. "This is almost everyone's first year playing in the LIT so we're all a little nervous, but as long as we play hard we'll be fine," said Ezell.
Ralph is also ready for the tournament. "The LIT is very fun and it's neat how we get to play at Bellarmine. I think if we all give it all we have and play together as a team, then we will succeed," said Ralph.
The girls next game of the tournament is Wednesday the 24 against Sacred Heart at 3:30 p.m. Follow @BElivewire on twitter for updates.