First Week, First Award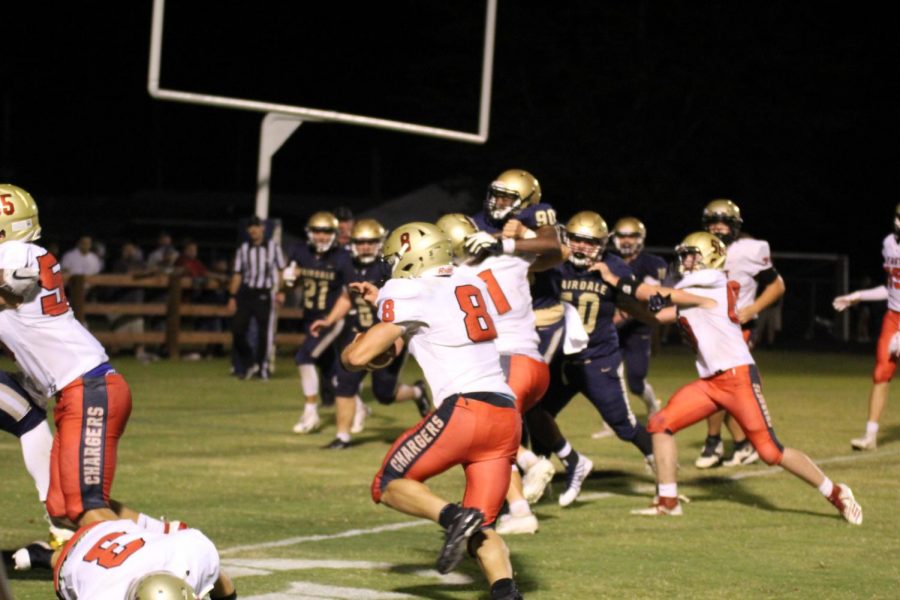 A good start to the season gives Aeron Adams a personal achievement. 
Bullitt East starting quarterback Aeron Adams received the WLKY Power Performance Player of the Week award after a strong performance in a 42-35 win over Fairdale on Saturday, August 24. 
Adams totaled 307 combined yards, 117 yards through the air and 190 yards on the ground and five touchdowns. Adams scored the Chargers last 5 touchdowns of the game, basically putting the team on his shoulders. "Obviously it's an honor to receive that award, but my teammates put me in that position to be successful. They believed in me enough to do the things we needed to do to win the game and that's all that matters," said Adams. 
Come out and watch Adams and the Chargers take on Spencer County tonight, August 30, at 7:30 at home.