Coronavirus Spreads Sickness, Controversy, and Panic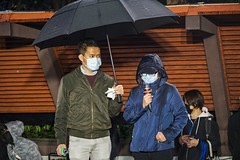 The level of fear spreading is the same as the level of the coronavirus spreading, itself.
No matter who you are, you most definitely have an opinion on the coronavirus.ome don't care about it and for others, they are panicking even faster than the corona could even get to them. 
The coronavirus has found its way into many countries, even though the first diagnosis was just 73 days ago. The virus has spread through many major companies, like the NBA, NCAA, and more. The Bullitt County Public Schools system is officially putting NTI (Non-Traditional Instructional Plan), into work, March 16. 
According to sciencemag.org, the first case of the coronavirus was Dec. 31, 2019. People have suspected the Wuhan Institute of Virology is the specific place, because it has a laboratory, with very high security, which was biosafety level four. The researchers of Wuhan Institute of Virology was studying coronaviruses from bats, which involved SARS-CoV-2. That is the virus that can cause COVID-19.
According to John Hopkins University, in the world there have been 127,863 cases, 4,718 deaths and 68,310 recovered. The majority of this is from China, but in the United States there are 1,323 of those cases, 38 of those deaths and eight of those recovered. The first case of the United States was Jan. 20 in Snohomish, Washington, and just 48 days later Kentucky got their first case.
There are many people in the world who suspect that they have the coronavirus, but instead, they may just have a cough, the cold or the flu. Although, if you seriously have the fear that you have the coronavirus, resort to your nearest doctor, and practice these tips. 
Some recommended ways to protect yourself from the virus can be washing hands longer and more thoroughly, practicing better hygiene and creating a larger distance between one another and limiting large interactions between people. Although it may not stop the virus, it can help prevent it to the best of your ability.
When it comes to school though, in the case of Bullitt County, English teacher Erica Capito has some tips to give as well. "Make sure they (students) stay on top of their schoolwork because it is probably going to be a little bit easier to get too relaxed and let their schoolwork go. Since they will not be in a building, and have the luxury of people, reminding them to their faces every day. Also, wash your hands," said Capito. 
In just one week, the virus has caused many cancellations, celebrity sickness and postponing of events that have sent society into a panic. Wednesday, March 11, and Thursday, March 12, were both filled with constant news about all the damage the virus was causing. Wednesday alone, news had broken that actor Tom Hanks, and Utah Jazz basketball player Judy Gobert, had contracted the virus. Thursday, another Jazz player and former Louisville Cardinal, Donovan Mitchell, came down with the sickness. These cases had seemed to wake up the world to the seriousness of this virus and created a domino effect since then. 
After Gobert testing positive to the virus, the National Basketball Association (NBA), had announced a temporary league-wide suspension after many delayed games. As such a huge part of the entertainment world, this decision shocked thousands and was totally unexpected by fans. After such a big decision made by the NBA, college basketball (NCAA) shortly followed with many conferences canceling their tournaments that night and the following morning. With nearly every tournament cancelled, they decided to cancel March Madness as well, completely ending the seasons of every senior in the league. Sophomore Louisville fan Ethan Haddaway said, "I feel really bad for them because they had played their last game and didn't even know it." Since then, the National Hockey League (NHL), college baseball and softball, the Xtreme Football League (XFL), the Players Championship and more have all been postponed or have cancelled their seasons. This compilation of events all leads to an eye-opening case for sports fans and social media users all around the world about the coronavirus.
Junior Ricardo Perez is also not too happy about something in a certain sport being cancelled, but this is the sport that he plays for. Perez is in archery, and the state tournament got cancelled, and he is partially happy (on a scale from one to ten: seven, and partially mad (on a scale from one to ten: four). "I think it's harsh on the teams, that have to do this. I mean, they've been practicing, and practicing, and practicing, for all this time. And I just heard yesterday that archery, for the state, has been cancelled, and I just can't imagine what the other kids may feel like if basketball, or other sports have been cancelled, as well," said Perez.
The coronavirus is also causing schools around the nation, including colleges, to completely close for preventative or safety reasons. 
In Superintendent Jesse Bacon's email to the Bullitt County Public Schools family, he states, "I realize the circumstances we find ourselves in present some significant challenges for all of us. I also believe in our team. Although the next couple of weeks will be unconventional, together we can make sure that we continue to serve our students and families to the best of our abilities. I have faith in our students, our staff, and our community that we will persevere and come out of this stronger and better. As always, we are here to support you in any way possible." He also mentions that they need to avoid large gatherings of around 250 people or more. 
Teachers are constantly trying to find new ways of keeping students safe and unconcerned of the consequences that are yet to be determined for the ongoing virus, but Mrs. Lloyd makes sure that students know even the little things can keep this virus as far away as possible. "It's not going to affect me probably the same way as other people. But we have to stay cautious because our current healthcare system and our hospitals can't handle this many patients, especially young ones. In Italy, they have to basically choose essentially on who gets treated or not. We just need cooperation so our healthcare services can serve those people who really need it and we can avoid situations like Italy," said Lloyd.