East Looks to Gain Momentum Going Into the Postseason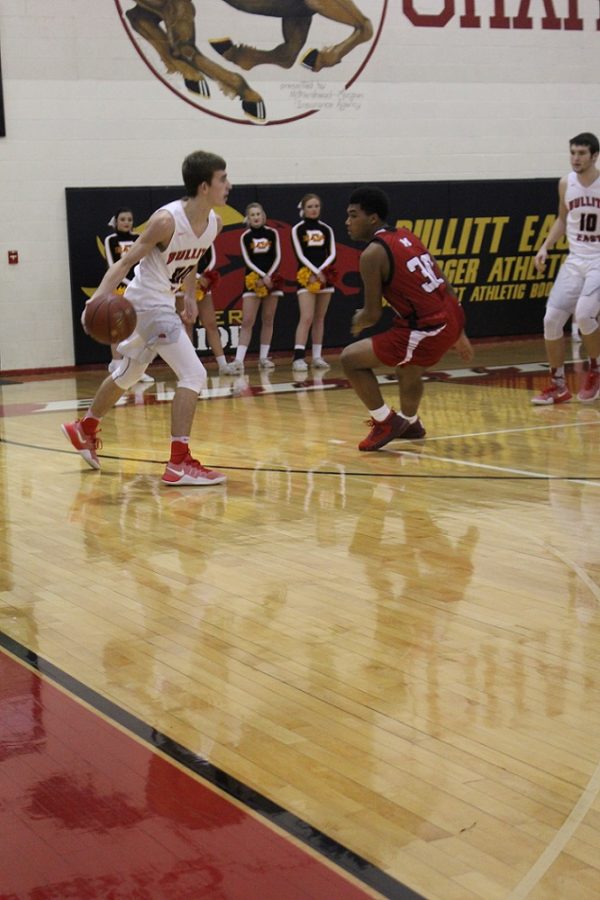 Derek Rogers, Copy Editor
February 3, 2017
The Chargers continue to battle on the court.
East finished out January strong with numerous big wins.
With only five games remaining in the regular season, East looks to finish strong. To do this they will need to continue their winning ways with multiple big road games ahead. With upcoming match ups that include county rivals, the Chargers look to end the season on a high note.
After starting out the year  2-3, East bounced back with a seven game win streak. After going into the LIT (Louisville Invitational Tournament) with a record of 10-5 they picked up a win in their first game of the tournament against Pleasure Ridge Park for the second time this year. However, things changed when the Chargers fell to Ballard who is currently the 4th ranked team in Kentucky.
East responded strong with a 33-point rout of DuPont Manual. This win was the start of a three game win streak that was capped off with a victory over the Bardstown Tigers. The streak was broken  on the road by the Bulldogs of John Hardin. Just three days later the Chargers responded with a big district win over Jeffersontown.
Right now East is ranked 19th in the state with a 16-7 record. They also sit at second in the 24th District standings behind Fern Creek. With five games remaining the Chargers hope that a strong finish will give them strong momentum heading into the postseason.