Boys Golf Team Starting the Season Strong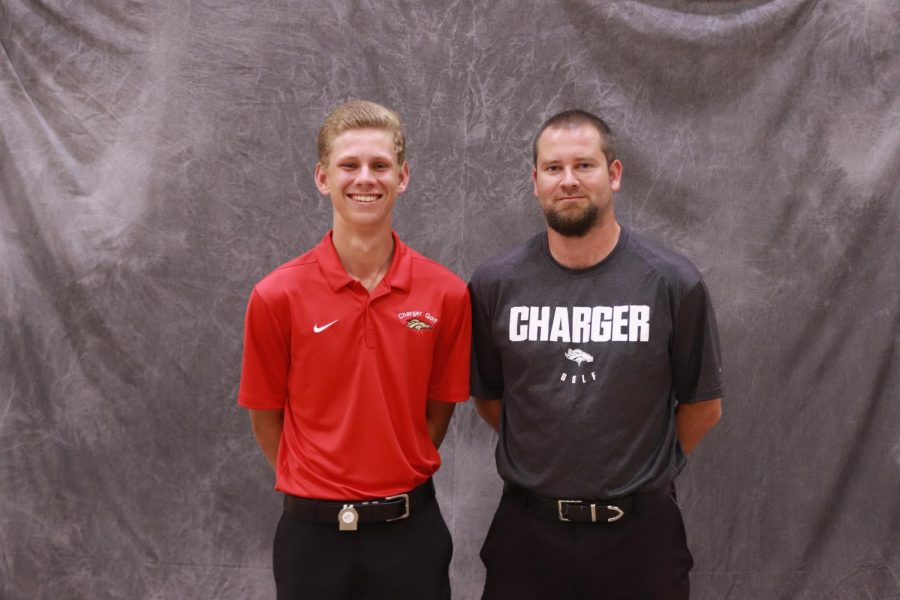 The new school year brings new goals. 
With the upcoming season the boys golf team has many ambitions and a driven mindset to help.
Kyle Downs, the boys golf coach, has grown his team up overtime, and has gotten more used to it. The team has many rules and goals that they have set for themselves. Aidan Robison, senior on the team, and Downs are setting some great expectations for this years season.
Downs has been coaching the boys golf team for 11 years. In the beginning of his coaching career there wasn't much success. That route changed overtime and it shows by the fact they have been in the region tournament the past five years. "It's been fun for 11 years, but not so much fun in the first couple of years. The kids understood we were building stuff up and now we've got it to where we are a region contender," said Downs.
There are currently about 10 golf players on the team. Golf is more of an individual sport where each player is responsible for practicing and keeping up their scores and they all come together to compete in tournaments. The team practices together about three times a week. Robison has been playing golf for Bullitt East since he was in the fifth grade and has many plans for his own success this season. "Last season, I hoped or tried to be better than a lot of the players we were playing against. This year, I am focused more on progressing and getting better everyday, and worrying about my sport than anyone else's," said Robison.
As a senior, Robison is at the level he wants to be at. For him to watch his teammates progress is something special for him. Some of the main expectations Coach Downs has for the team this year is to have fun and get better. "We are always a little bit rough around this time every year (August), but it's the same thing every year, by the end of the season we will be able to compete in the region championship," said Downs. Robison also believes that Bullitt East is going to the state tournament this year.