Off Week for Cross Country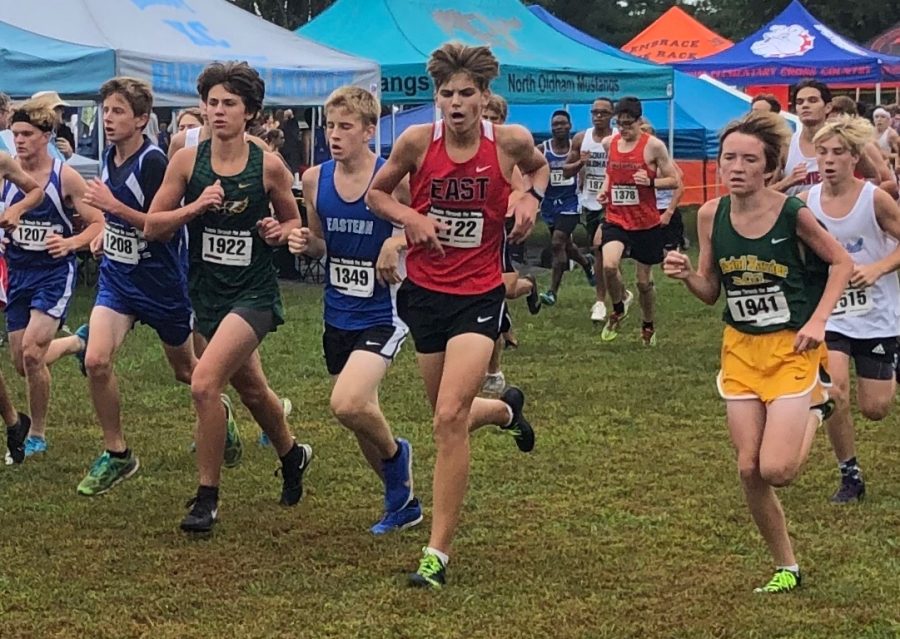 You have to go through the bad to get to the good.
The cross country team had a rough meet last week and look to improve.
The boys had an underwhelming performance at the Rumble Through the Jungle meet on Sept. 7. The girls performed well and continue to improve.. The team still feels they have lots of room for improvement. 
Leading the boys for the third time this season, sophomore Isaiah Malone placed 46th and finished the 5k with a time of 17:48.30. Following him were juniors Logan Gentry and Alex Christmas who placed 130th and 156th. Junior Zach Ballard and sophomore Cody Bostock finished shortly after. "A lot of us felt pretty good but not all, some didn't feel so good for the race and no one likes the hills," said Christmas.
As for the girls,, they had three high placements. Sophomore Mia Maguire placed 24th in 21:00.90, freshman Raelee Hawkins placed 28th in 21:08.70, and junior Emily Tinelli placed 40th in 21:23.20. Freshman Olivia Hines and junior Jaiden Hammack finished shortly after. 
The team is disappointed in their performance but they are working harder than ever to place higher in their upcoming meets. "We are going to improve by eating better and giving the workouts our best and I think we should work harder because right now we need more guys closer to the front in races," said Christmas.
The team's next meet is Sept. 14 at the Hardin County Fairgrounds.