Bouncing Back With Confidence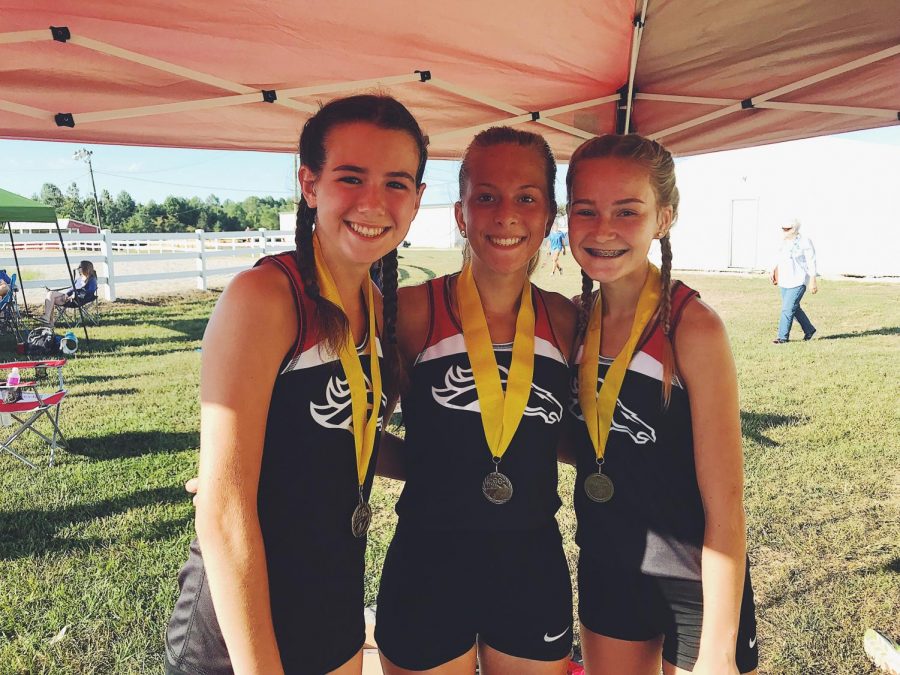 Blowing by the competition. 
After a rough week beforehand, the cross country team performed very well at the Central Hardin High School Fairgrounds Frenzy on Saturday, Sept. 14.
The boys placed high in the rankings in the race. The girl's had many top performers and surpassed their expectations. The team looks to carry on this success through the rest of the season.
Leading the boys as he has all season was sophomore Isaiah Malone who placed 5th. He finished with a time of 17:54.41. Following him was junior Logan Gentry, placing 26th, who ran a time of 19:11.20. Junior Alex Christmas finished 30th in 19:28.38. Freshman Braydn Russelburg finished 37th with a time of 20:03.58. The team overall finished 5th out of 12 teams.
On the girl's side of things, sophomore Mia Maguire placed 4th, in 21:24.22. Freshman Raelee Hawkins and junior Emily Tinelli placed 6th and 10th. Hawkins finished in 21:28.84 and Tinelli 21:58.24. Eighth grader Shelbi Heath and junior Jaiden Hammack placed 37th and 55th. The team placed 3rd out of 9 teams. 
Maguire is very happy about her performance in the race and is hungry for more success. "I was pretty excited about my placement, not so much about the time but really that's not what this specific course was for, it was all about the competition and I felt that I competed really well throughout the whole race," said Maguire.
The team is working on being consistent in the upcoming races and look to carry on the success. "We are going to keep on going, our coach calls Raelee Hawkins, Emily Tinelli, and I "the three-headed monster" because we race and train together so hopefully we will continue to push each other and pull the others along with us to have a great team this year," said Maguire.
The team's next meet is Saturday, Sept. 21 at Tom Sawyer Park.