Bullitt East Rewarded For Pushing Unity And Inclusion Throughout School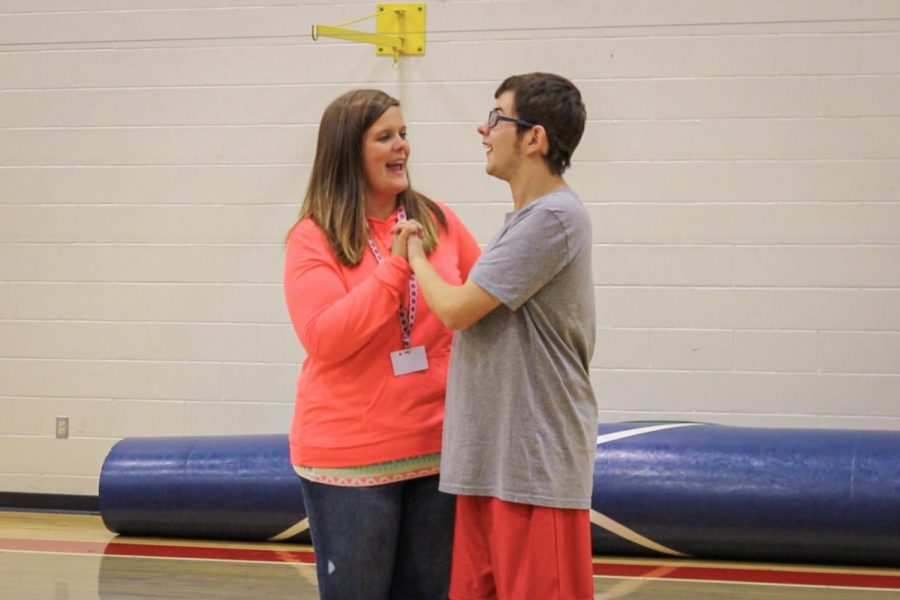 A school where everyone has a place.
Bullitt East High School strives to ensure that no one is left out and to have inclusivity throughout the school. 
Bullitt East has recently received national recognition by Entertainment and Sports Programming Network (ESPN) for being in the top five unified schools in the country. Bullitt East received the award due to their multiple unified school-wide activities and sports. Last year, they strived to accomplish all ten standards to receive the national certification, but in previous years, they were unable to meet all of the requirements.
Sept. 6, ESPN released a video announcing the top five unified schools in the nation, with Bullitt East being one of them. When Instructional Assistant Katie Hoben found out the news, she immediately jumped into senior Adam Moore's arms. "I started crying all the happy tears," said Hoben.
Although Exceptional Child Instructor Tiffany Darnell knew that they would receive the Special Olympics Unified Champion award, they never imagined being one of the top five in the nation. "To be in the top five was something very special and was a huge honor for us, Bullitt East, and the kids. It was very rewarding," said Darnell. 
To receive the certification, the school had to meet ten standards. You must have a Project Unify club with a leadership team within it, have unified sports, and have whole-school engagements. "To meet all of the standards you have to have all of the pieces," said Darnell.
In previous years, they were unable to reach all of the standards, however, last year they strived to reach all of them and were successful in doing so. 
While unity is something that has been encouraged since the school was first opened, it wasn't until four years ago when they created their Project Unify club at school. "Over the last four years, we have built our program from the ground up. At first, we just started with the club and we didn't meet all of the standards," said Darnell.
Along with the club, East provides several sports to special needs students such as baseball, bowling and track and field. Such as senior David Boyer, a student with special needs, is the manager for the varsity baseball team and participates in multiple special olympic sports such as basketball, track, and bowling. "We fully support inclusion such as that my kids [her special needs students] are on the same playing field as the rest of the school and that they get to be on the varsity team," said Darnell. 
Something they have done differently from the past was having more unified sports, classes, and school-wide engagements to meet all of the standards. 
Last year, the school had a school-wide assembly where Bullitt East special needs students played against the Fern Creek High School special needs students with assistance from peer partners. Project Unify also had a school-wide awareness week to inform people about different types of disabilities. 
With all of the things East does to unify special needs students with the rest of the school, inclusion is seen everywhere. "Daily in the hallway I see kids who I don't necessarily know who stop and talk to our kids and come over to sit with them at lunch. I see the smiles, the happiness, and the joy," said Hoben.
To stay at the top, Project Unify plans on strengthening their student engagement and growing leadership. "Our goal is to continue to work towards inclusion and not to give up," said Hoben.
ESPN will visit Bullitt East Oct. 30 to unveil a banner commemorating the national unify recognition. After the ceremony, it will be followed by a celebration for the school's commitment to inclusion and inclusivity.