Success Continues for the Wrestling Team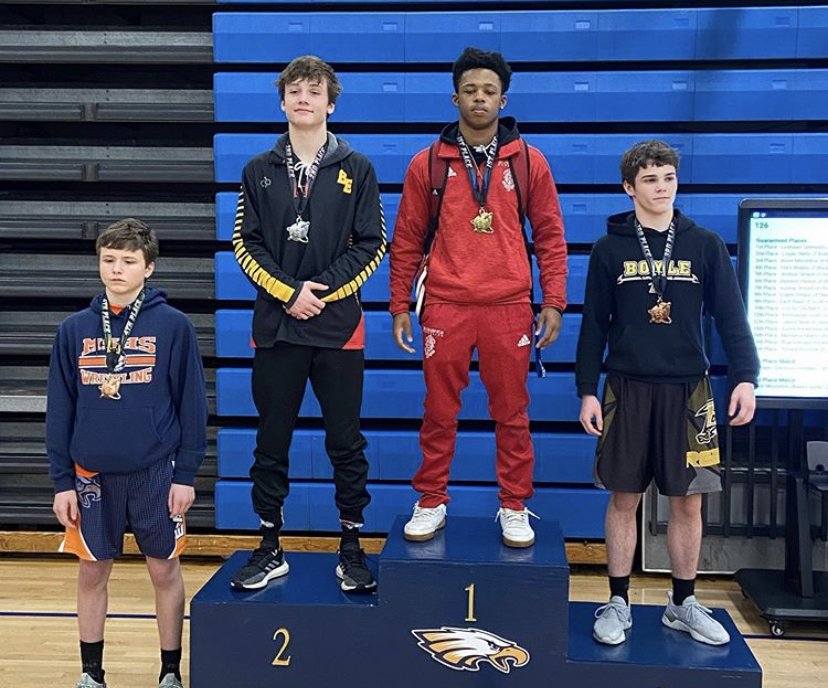 Wrestling their way to the top. 
The wrestling team placed high in a tournament that they competed in, Saturday, Jan. 25.
The team competed in the Capital City Classic and continued their recent success. Compared with last year, they are very happy with where they are at. They are working hard to continue this success through the remainder of the season. 
In the tournament, only varsity competed. Eighth-grader Bryant Faucett placed third in his weight class. Freshman Logan Wells and senior Sean Lohden both placed second.
The team feels that they have improved greatly over the past year. "This season we have progressed a lot more and have more kids placing than last year," said Wells. Nearing the back end of the season, the team is very confident in themselves at the moment.
The wrestlers are working hard to maintain this success and continue to push themselves harder every day. "We have been working hard at practice and encouraging each other to work our hardest," said Wells. Getting closer to state, this has been a top priority for all the wrestlers. 
The wrestling team will be competing in the Bullitt Cup against Bullitt Central and North Bullitt Wednesday, Jan. 29.