Changing Sides as the Historical Election Nears
Hang on for a minute...we're trying to find some more stories you might like.
More from the Writer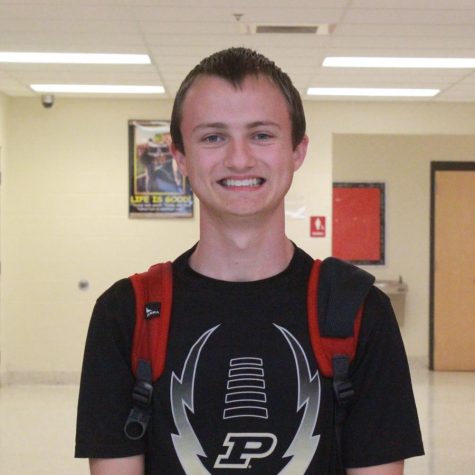 More stories from Zach Combest
Mixing up the political parties in 2016.
Many people have switched sides as the race for president is coming down to the final days.
Republicans and Democrats all over the United States have been changing their party affiliation due to the candidates in the slug feast, Hillary Clinton and Donald Trump. Nearly 50,000 registered Democrats in Pennsylvania have switched to the Republican party and as many as 20,000 Democrats in Massachusetts have made the same move in their state. Prominent senators and leaders in Washington, D.C have been changing sides days before the election like many citizens in important swing states like Florida and Iowa.
People in each party are having trouble agreeing with their candidate's views and actions. Many life long Republicans are not supporting the Republican candidate, Trump because of his comments towards the media and women. Democrats are not supporting Clinton because of her email scandal, lack of trustworthiness, and her comment at a rally where she called Americans who were supporting Trump, "a basket of deplorables."
Changes in party affiliation have occurred in previous presidential elections. Ronald Reagan, the 39 president, was also originally a Democrat and a New Deal supporter, who became a union leader while in Hollywood. He switched parties officially in 1962 and gave a famous quote: "I didn't leave the Democratic Party. The party left me." Even Clinton changed parties in the past. In 1964, a very young Clinton was one of the Goldwater Girls who campaigned for the Arizona Republican. She officially became a Democrat later in the 1960s after she attended the 1968 GOP (Republican party) convention. Trump also changed parties at least five times. Trump registered for the first time in New York as a Republican in July 1987, only to dump the GOP more than a decade later for the Independence Party in October 1999, according to the New York City Board of Elections. In August 2001, the billionaire enrolled as a Democrat. Eight years later, he returned to the Republican Party. After only two years as a registered Republican, Trump left the party again. And finally, Trump returned to the GOP in April 2012.
Republicans across the country have condemned Donald Trump's comments about women following the release of a 2005 tape that shows the real estate businessman speaking in graphic terms about groping women. Some are going further, whether it's pulling their support or, in some cases, calling on Trump to step aside, including a few who never backed the GOP nominee to begin with.  West Virginia Senator, Shelley Moore Capito changed her mind as to who to vote for in this year's election. The senator said in a statement: "As a woman, a mother, and a grandmother to three young girls, I am deeply offended by Mr. Trump's remarks, and there is no excuse for the disgusting and demeaning language. Women have worked hard to gain the dignity and respect we deserve. The appropriate next step may be for him to reexamine his candidacy."
Utah Republican Representative Jason Chaffetz was interviewed by Utah's Fox 13 News, and he said, "I'm out. I can no longer in good conscience endorse this person for president. It is some of the most abhorrent and offensive comments that you can possibly imagine."
Colorado Representative Mike Coffman is not supporting Trump anymore. "For the good of the country, and to give the Republicans a chance of defeating Hillary Clinton, Mr. Trump should step aside. His defeat at this point seems almost certain and four years of Hillary Clinton is not what is best for this country. Mr. Trump should put the country first and do the right thing," said Coffman in an interview. Many other government leaders like Michigan Rep. Justin Amash, New Hampshire Senator Kelly Ayotte, Maine Senator Susan Collins, Virginia Rep. Barbara Comstock, Idaho Senator Mike Crapo, and Illinois Rep. Rodney Davis are not voting for or supporting Trump.