Lady Chargers Stay Strong and Determined To Take All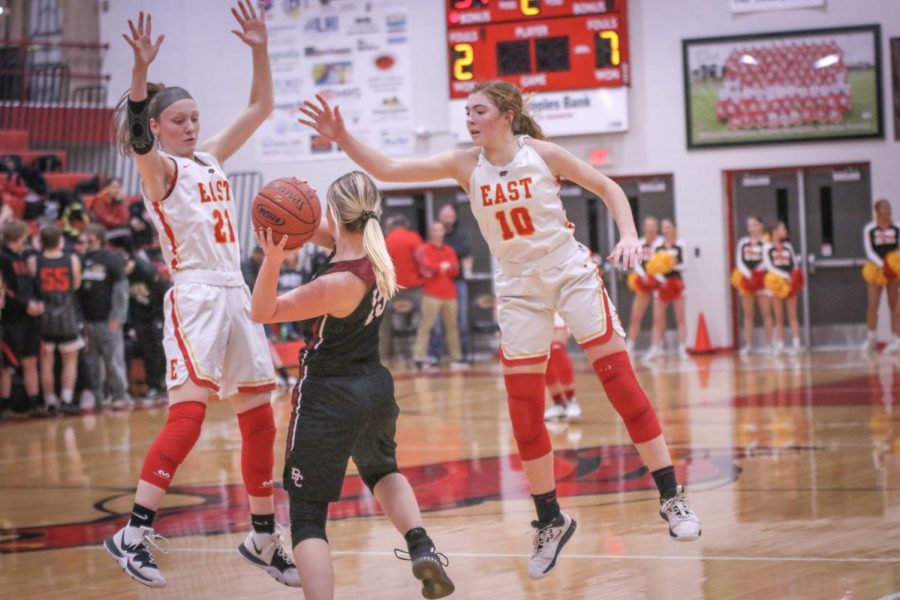 Win after win after win.
The Lady Chargers celebrated their 15th win of the season. 
The girls played against their rival, Bullitt Central, during their homecoming game, blowing them out. The following day, they played in the RAATZ Fence Classic against Lakeway Christian, winning after playing a hard-fought game. The Lady Chargers continue to practice non-stop and stay focus to complete their end goal of being state champs.
The Lady Chargers took on the Lady Cougars at home for their homecoming game Jan. 24 winning with a final score of 72-18. Although the Lady Chargers blew out the Lady Cougars, the girls are always looking for ways to improve their game. "We can look to minimize turnovers and improve our transition defense. These components will help us advance past the upcoming pressure against our rivals, Butler and Mercy," said sophomore Emma Egan.
Traveling to Mercy Academy, the girls played in the one-day classic RAATZ Fence Jan. 25. After a tough game against Lakeway Christian, the girls took home the win with a final score of 66-59. This brought their season record to 15-3.
Although the girls have had a strong season so far, they are always spending time perfecting their skills. Practicing four days a week, playing at least twice each week, and working on their game in their free time, the Lady Chargers are determined to take all. "Practice and extra work is so important in the process of making your game come naturally and to play efficiently. The more you work at something the more fluent it is and the more you will get accomplished in a game setting," said Egan. 
It is important for them to get extra practice because their main goal is to be the top in the state. "Since the beginning of the season, our goal has been to advance to the state tournament and compete in it. We will have to be at our best but that is still our end goal and it is very achievable with the group of girls we have," said Egan.
Their next game is Feb. 4 at home against Jeffersontown. It starts at 6 p.m.