Drake's "Scary Hours 2" Review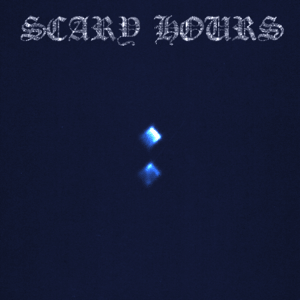 A fulfilling but not satiating sneak peak.
Friday, March 5, Drake released, "Scary Hours 2," a three-song EP of throwaways for his upcoming album, "Certified Lover Boy." 
This EP is the second installment to the previously released, "Scary Hours," that was followed by the release of his 2018 album, "Scorpion." The pack of singles includes an already leaked song and two new songs with hard-hitting features. With tons of hype already built up towards the release of the upcoming project, this EP only grew the interest of his audience. 
During Spring of 2018, Drake released a two-pack of songs featuring the worldwide hit, "God's Plan," and lyrical showcase, "Diplomatic Immunity." With the popularity of these songs, Drake placed one of the tracks on his 2018 album and it created a longing wait for a second installment of, "Scary Hours." It was only right that Drake returns to the game with this pack of songs in order to build up the hype for "Certified Lover Boy."
The EP begins with the weakest out of the three but the most anticipated, "What's Next." This track leaked on Twitter in January and since then, fans have been longing for its release. It solidifies Drake's track record as a hitmaker and shows that almost anything he touches can touch the radio charts. His braggadocious tone and repetitive beat don't make for the most interesting or important track but it serves its purpose as the opener to the short project and still show the true skill that Drake possesses as an artist. 
The second song on the project, and the fan favorite, is the hardest-hitting and most entertaining out of the three. It features rap's biggest upcoming artist at the moment, Lil Baby, who delivers his best verse of the year by far and seems to outperform Drake for the first time in their three collaborations. The track begins with an unorthodox flow and one that we have never heard from Drake but he quickly transitions into his comfort zone when the beat finally drops and he delivers a powerful verse where he touches on his beef with Kanye West and more. The hook on this track was one that was off-putting on the first listen but quickly grows on you as you listen more and more. 
The final track on the project is "Lemon Pepper Freestyle," featuring Rick Ross who is a frequent collaborator with Drake. This duo has put out many tracks through the 2010's and has always brought the best out of each other with each collaboration. This song was no exception for their trend and it begins with Ross setting the scene for a near five-minute Drake verse. The song is backed by a sped-up soul sample that seems to be a staple in their past songs together. Although Ross comes through with a great verse as usual, it was no contest for what Drake was able to bring forward this time around. He brought one of his most powerful verses yet and he touches on topics such as being a dad for the first time, his international connections and his upbringing. In the future, this track may be seen as a classic in both discographies and many will revisit this track for the overall sound and lyrical content.
Overall, this three-track EP from Drake was the perfect way to set the stage for his upcoming album and I believe it served its purpose for the time being. He delivered with two great tracks that will be solidified as some of his greater tracks alongside one that was barely above average. I feel that this project just further goes on to prove why Drake is viewed as one of the biggest artists of all time and highlights his impact on generations to come. "Certified Lover Boy," is one of my most anticipated albums this year and everything released so far hints at a fantastic album coming soon.