Football Season Brings 2-0 Start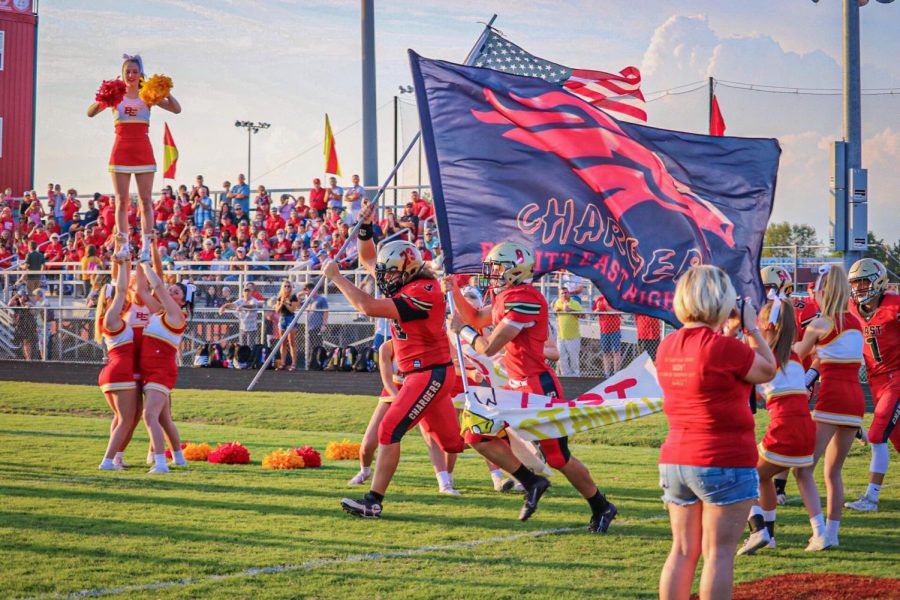 The Football team is riding high after another victory on the season against Spencer County on Friday.
The Chargers defeated the Spencer County Bears 34-6 to knock another tally in the win column. 
Quarterback Aeron Adams has two touchdowns through the air on Friday, both of them to junior wide receiver Daniel Gilbert. Adams finished the game with 149 yards through the air. 
The team combined for 219 rushing yards by a plethora of backs and quarterbacks. Senior running back Montrell Page tallied two touchdowns and junior Bryce Clements tallied another. "The game was just a stepping stone, not the goal. Beating this team was not what we've been working for, but it's a moral booster. The main goal is to beat Male, but we're a long way from it. If we keep grinding everyday and keep drinking the kool-aid we'll get there," said junior linebacker Caleb Riggs, who had an interception in the game. 
Aeron Adams has been a workhorse for the Chargers, as all of the offense runs through him. "We played hard and with effort last night. We still have more left to prove and work left to do. Our team continues to get better and plays with heart. Coach put us in great positions to make great plays. It was a great team effort," said Adams. 
The Chargers will take the field again on Friday, Sept. 6 as they will take on rival North Bullitt at North. It is a 7:30 p.m kickoff and a black out, come out and support your Chargers in this rivalry game.