Boys Golf Improving As the Season Progresses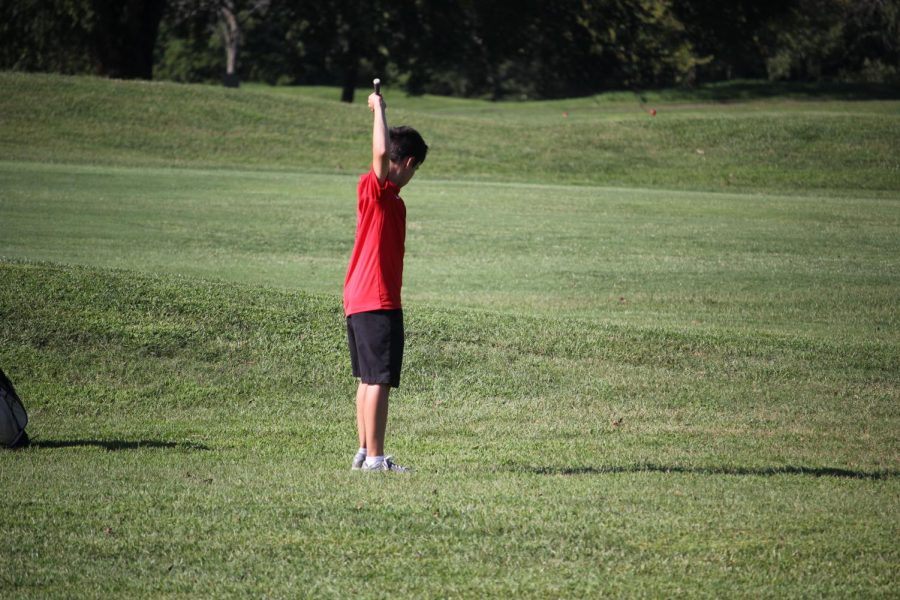 It was a hole in one for everybody.
The boys golf match was successful for every player this week. 
Last week, the golf match was one to remember. Coach Kyle Downs has a feeling that his team has been improving ever since they started. Golf is more than hard work, you have to put fun in there too. 
Boys golf had a match Aug. 28 at Quail Chase Golf Club. They played against Butler High School. Their points were as follows: senior Aiden Robison, senior, with a 39, junior Thomas Bryan with a 41, freshman Kyle Schuler with a 44, sophomore Austin Hale with a 45, and junior Gavin Koffman, with a 49. Robinson had his best score of the year at this game while other players improved as well, such as Hale who had his personal best ever in his golf career. The game lasted about three hours and Bullitt East took the win. 
Downs believes his team has been improving since the start. "We are getting better. Our scores are improving, but we're also doing things the right way to get better, and when we do things the right way to get better, then at the end of the year, that's when we see the biggest improvement," said Downs. "We won't go as hard as usual, but then once we get to three weeks prior to region, that's as usually as hard as we'll go, and we'll make sure we're ready to go region day, Oct. 1, so, especially, we've gotten a good shot at it. We'll tee it up and see how it goes."
Hale says playing golf is all about having fun which Robinson agrees with. "I want to change a lot of stuff, like with my swing, which I won't get into, because it's like really technical, but I feel like we all need to change the way we perceive it. I feel like a lot of us are taking it really seriously, and we should take it seriously, but this is high school, we're supposed to be having fun. I don't know if you watched Thomas and I today, but we were having fun the whole time, and whenever we needed to focus, but it's all about going out there and just having fun, and being in high school," said Robinson. 
The next match is Thursday Sept. 5 at Doe Valley, playing Meade County at 4 p.m.