Lady Chargers Are Titled Champions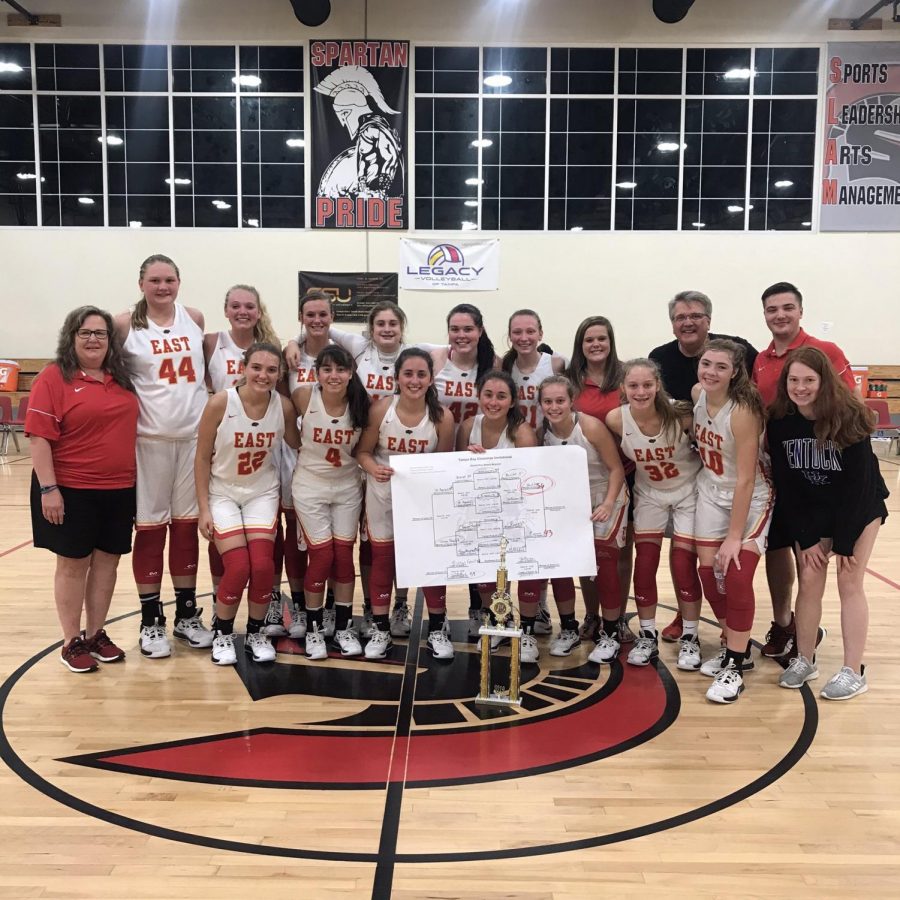 Wins left and right.
The Lady Chargers are rising up in the ranks with all of their wins.
The Lady Chargers are the champions of the Siesta Key Bracket of the Tampa Bay Christmas Invitational. After returning back home, the girls score another win against Mercer County. They are now currently ranked 6th in the state.
The Lady Chargers traveled down to Tampa Bay, Fla. over winter break to compete in the Siesta Key Bracket tournament. They competed in three different games against three teams from Florida. 
Their first game was against Bishop Verot. The girls won with a score of 55-33. Their second game was against Jefferson with the final score of 51-34, East. They averaged 9 points per quarter within those games. During the championship game, they played against Rome, with the Lady Chargers taking home the title of champs with a score of 56-43. "The overall win in Florida felt fulfilling because of the victories we had over a larger scale of teams, not just from Kentucky but from multiple states in the southeastern US. This win will affect the rest of our season in a positive manner because it showed us what playing focused and together can do," said sophomore Emma Egan.
After returning to Kentucky, the girls played against Mercer, Jan. 4. The final score was 83-77, East. "Being the champions down in Florida boost our confidence as we came back to competition in Kentucky," said senior Sarah Ezell.
Their win against Mercer was their tenth win of the season leaving them a record of 9-2. They are currently ranked 6th in the state. The girl's next game will be at Mercy Jan. 8, at 7:30 p.m.