New Assistant Principal Roaming the Halls in Charger Nation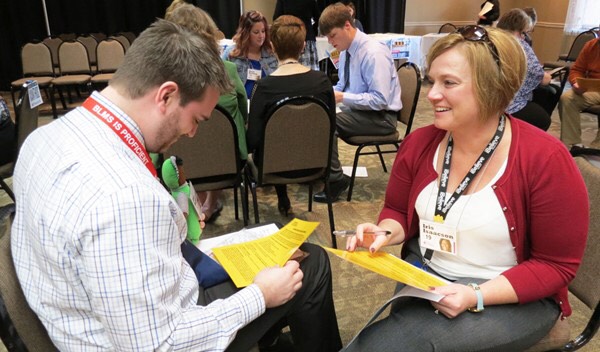 Hang on for a minute...we're trying to find some more stories you might like.
From Hebron to Charger Nation, Cynthia Bell is settling in her new position and school.
Bell is a new face to many students and staff at Bullitt East, but she hopes to connect with everyone and learn the system as she takes on her role as the new assistant principal.
Coming from a middle school, Bell is expecting many differences and hoping to learn everyday. The selection process was tough, as the site board needed to fill the assistant principal job after former assistant principal, Eric Huber, left to be the principal at Bullitt Central High School. This is not Bell's first time being an assistant principal as she held that role at Hebron for two years.
It was a culture shock for Bell coming from a middle school to high school. "Bullitt East is so much bigger, everything is bigger. The number of students, the size of the students, the size of the building. That's probably the biggest shock for me," said Bell. Before becoming administrator at Hebron middle school Bell was a teacher at East Oldham middle school.
The selection process for the assistant principal position was long and Bell competed against five other candidates. "It was gruesome because Mr. Mason took his sweet time making a decision and I interviewed with a group of students and that was probably the most nerve-racking, but it was actually very enjoyable. It was like walking around the mall with my daughters," said Bell. She then had to go into a formal interview that was composed of site board members: English teacher Larry Steinmetz, math teacher Debbie Pitcock, principal Chris Mason, assistant principal Tim Ridley, assistant principal Kari Stewart and a community member, Mike Frye. She also had to complete a performance task which was to create a response to send to a concerned guardian about their child's grade. It had been over a week before Bell heard anything from Mason about the job.
One of the students who toured Bell around school was senior Avery Pack. "Talking to her and showing her around was really exciting. Being in behind the scenes of finding someone to fill his big role was really awesome. I loved how interested she seemed with how we already ran our building and environment and I also really appreciated how she said she would be up for anything and being the one in the front. She had a great outlook on our student body even though she had never met the rest of it. That showed that she cares a lot about the students and loves being in this environment," said Pack, SLAM (student leaders in action and mentoring) student.
"I actually went out of town the next day to Philadelphia and Mr. Mason facetimed with me and did the second interview while I was there. So we talked for about an hour on facetime and then he called me back in and said I want to talk to you another time and I was like 'oh my goodness are you kidding me. I don't have anything else to talk about.' But then when I came in that third time, that's when he offered me the job," said Bell.
One goal she has is to learn names, but overall she wants to fix the procedures when it comes to the administration side. On the other hand, when it comes to the school aspect, she wants to create more culture in Charger Nation. She believes there are still a whole lot of students around school who don't take a lot of pride and ownership of the building and recognize themselves as a Bullitt East Charger. She's looking forward to the football games and sporting events around Bullitt East and seeing how school culture and school pride looks.
Charger Nation welcomed Bell with open arms. "People always talked about things being better in the east, the sun rises in the east and so I have heard the same things about Bullitt East. I heard what a great school this was and Mr. Barger (Director of College and Career Programs/Innovative Programs) had really talked to me about it. 'You'll love it there I really encourage you to apply.' But I have heard how good of a school it was academically and athletically, so to be given the opportunity to be apart of that, why wouldn't you want to be," said Bell. She was overwhelmed at the beginning, but every day continues to get better for Bell.