The Start of a New Season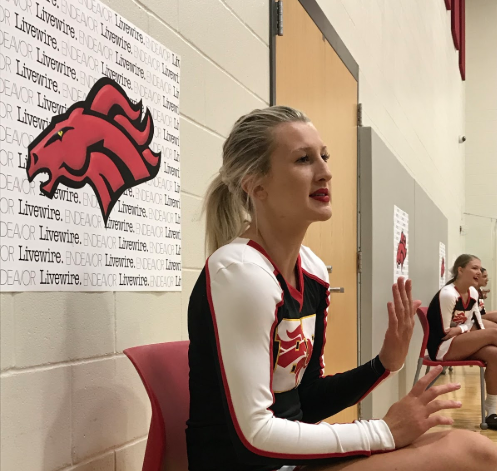 The cheer team is more prepared than they've ever been with a new coach.
With this year's new team members and the returning members more than half of the team has been a state and national champion. Last year the team won their fifth consecutive state title and placed second in the nation. With the new coach, Emily Harris, and the experience of the team, they believe they can earn another state title and claim a national title as well.
The ultimate goal of the cheerleading squad is to maintain their title as state champions and win nationals. However, this season is more than just winning and losing to them. The team is also trying to work on pushing each other as a family and to just enjoy the time they spend together. "As a team, obviously to win state again and to win nationals this year, and personally I just want to make the most of this year and have more fun with it instead of stressing out about it every single practice and competition," said Abigail Carlise, junior. 
To achieve their goal of a state and national title, the team has spent more time on honing in their skills. Since most of the team has been a national champion in the past, they all know what it takes to be a winner mentally and physically. "We have spent all summer working on our skills, doing tumbling classes, and just making sure we have everything together that way when we start working on our team routine, we make sure everything is solid and put together," said Olivia Masden, senior.  
The new coaches have made it a priority to coach differently than the previous coaches. The new head coach, Emily Harris, is a former Bullitt East cheerleader and volunteered as a coach for the team last year. "The coaches are very different but in a good way, they are a lot more focused and a lot younger plus they are also girls which will make it easier to build friendships and being able to connect with them," said Maggie Green, junior.