Solo: Movie Review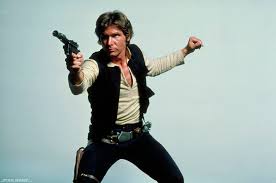 Hang on for a minute...we're trying to find some more stories you might like.
He's piloting ships and riding solo in this one.
Han Solo's movie was recently released and it brings a lot more to the already infamous character.
Solo brings the Star Wars franchise it's tenth movie and tells the story of Han Solo. It tells and gives background knowledge of how Han Solo became himself. The movie also introduces a whole new subject Star Wars fans can get excited for in the years to come. The movie features young versions of some of our favorite characters seen in the Star Wars franchise before.
The movie shows a lot of things that make the solo character and explain what we missed in the main Star Wars movies. The story and background of the Millennium Falcon is told an answers a lot of questions about the fastest ship in the galaxy. The movie tells where Solo came from and how he grew up. The movie also features a love story that was not known before.
Solo reintroduced a character that has not been seen in a while that fans are sure to get excited for. So many new possibilities are brought into the franchise with this characters return. It surely is a mind-boggling seen to see this character featured and makes you question a lot about the Star Wars movies.
In this movie you are introduced to young versions of favorite characters from Star Wars. Chewbacca is shown and it tells how he came to meet Han Solo. A young Lando Calrissian is featured and played by Donald Glover. Glover brings this character to life and finally proves how to pronounce Han, which Star Wars fans have argued for awhile about.