Lady Chargers continue their 10-0 record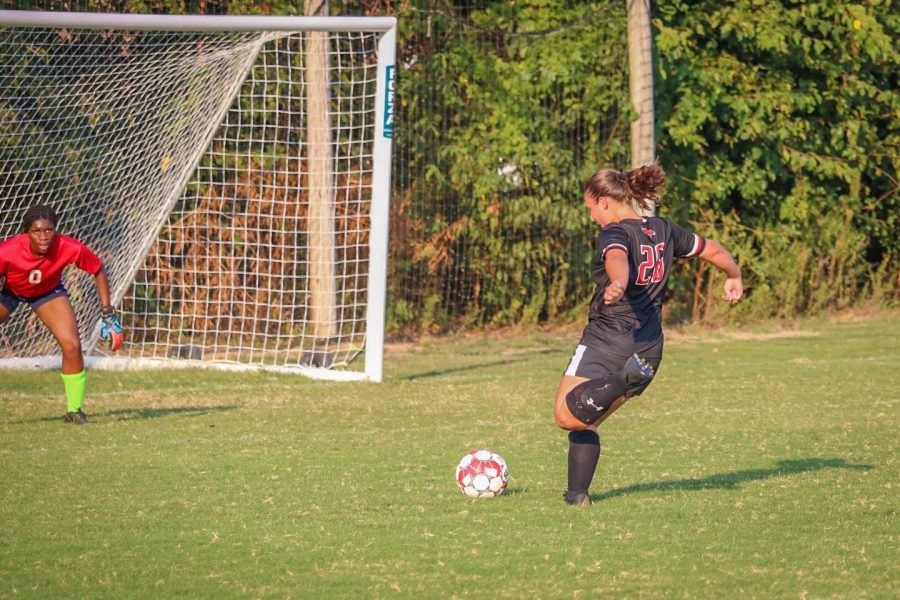 The Lady Chargers are unstoppable so far this season. 
With only one off day this past week the team managed to pull off three more wins.
The girls currently have an overall season record of 10-0-1. This past week the team faced Mead County, Thomas Nelson and Butler. 
The Butler game, Sept. 10, resulted in a score of 10-0 for varsity, the Chargers taking the win. The game was called at 42' in the second half due to the 10mpoint lead. The next day the girls then faced Mead County on Sept. 11, and varsity walked away with a winning score of 3-1. Junior varsity played after varsity, and their game resulted in another win and a score of 4-2.
Continuing their winning streak, the varsity ladies faced Thomas Nelson Sept. 14, and won with a final score of 10-0. The game was called in the second half at 73' due to the 10 point lead the Chargers had.
The next girls soccer game will be this Monday, Sept. 16,  against South Oldham at the Mount Washington Sports Park. Junior varsity will start at 5:30 p.m. and varsity will follow at 7 p.m.