Girls Soccer Continues Winning Record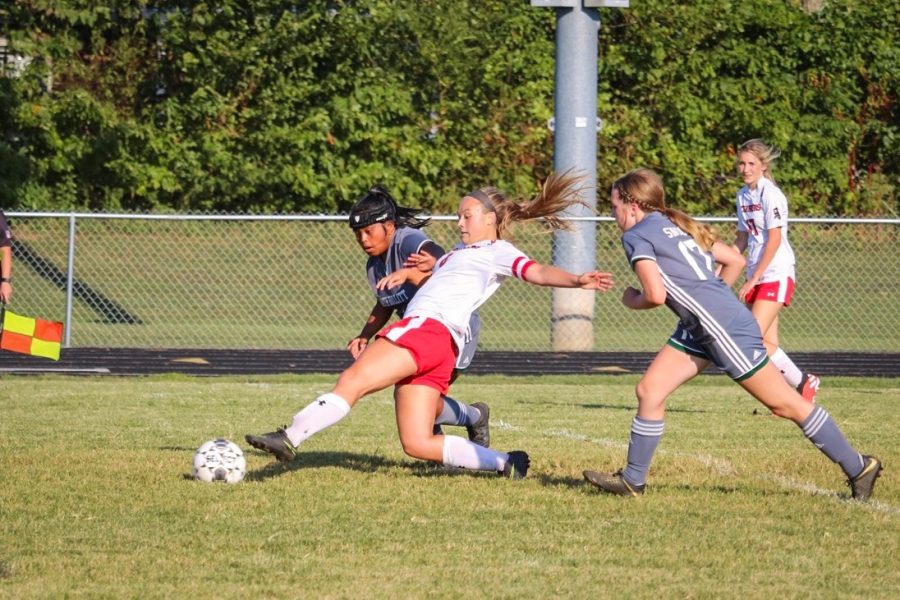 Last week, the girls soccer team completed two games and came out with two more wins. 
Wednesday, Sept. 4 the Chargers traveled down the road to take on county rival, the North Bullitt Eagles. This game had a final score of 9-1, which ended the team's shutout streak. 
"Going into this game I felt nervous, just like I do before every game. However, I was confident in our team that we would pull out the win. Not going to lie, it's upsetting to see that North was able to get a point on the scoreboard due to a lousy call, ruining our shutout record for the season. This was definitely a game where we had to play against the opposing team and the refs. With that being said, I know the flaws we had tonight are going to prepare us for the rest of our season and especially tournament time," said senior captain, Tayler Mahoney. 
Goals for East were made by freshman Sydney Hughes, junior Bailey Chitwood and seniors Emily McDonald, Chloe Holt and Tayler Mahoney. McDonald was able to score two goals, and Mahoney had three goals total for this game. 
Saturday, Sept. 7 the girls took on Elizabethtown on the home field. The final score was 2-0, with goals made by sophomore Emma Wright and senior Emily McDonald. 
The girls currently have a season record of 7-0-1. The next game will be tomorrow, Sept. 10 on the home field against Butler. This will be varsity only and the game time is 5:30 p.m.