The King of L.A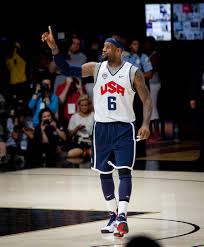 Lebron acquires the gold and purple.
Lebron James recently signed a four year deal with the Los Angeles Lakers.
With the Lakers acquiring one of the best players in the league, playoff contention should not be a problem. The Lakers seek to acquire another NBA star next off season to pair up with James. Lakers General Manager, Magic Johnson, hopes to set the team with a new path while building around James.
There is no doubt that James is one of the greatest players of all time. At 33-years old he is already in the talks of being at the same status as Michael Jordan. James should be able to push the Lakers further than they could have ever hoped of without him. Though Lebron has never been on a Western Conference team, eight straight NBA Finals appearances should easily end the argument of whether he will make it or not.
Los Angeles had an amazing off season acquiring players such as Rajon Rondo, Lance Stephenson and Shaqtin a Fool MVP Javale McGee. This is what some see as just a start on what the Lakers really have in store. Most of the players on the roster have expiring contracts which can lead up to the team having a lot of free cap space during next free agency. The Lakers could hope to acquire stars such as Demarcus Cousins, Kevin Durant, Kawhi Leonard, Kyrie Irving and Jimmy Butler next off season with the extra money they will have.
Magic Johnson went on SportsCenter to say that if he did not acquire a top free agent in the next two off seasons he would resign from being General Manager of the Lakers. Just a few short weeks later he acquired Lebron James. This pushes Johnson to be one of the best General Managers in this league. Few of them can say they acquired James. Magic seems to have big plans for this new look Lakers squad and with this move he has proven that he plans to act on it.