Lottery Lakers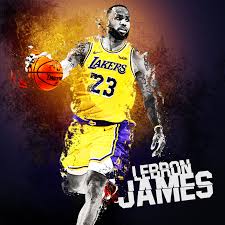 The Lakers are looking at the draft lottery, not the playoffs.
The Los Angeles Lakers are failing to get a spot for playoff contention after hoping to make a championship run this year.
Los Angeles had high hopes coming into the 2018-19 season after acquiring Lebron James.
The team has a young core that may not be ready for a playoff run. Failing to acquire Anthony Davis before the trade deadline could be the reason that the team is not in playoff contention. The team has multiple expiring contracts this coming off season that could help them acquire more star talent.
James has not missed the playoffs since the 2004-05 season with a mediocre Cleveland Cavaliers team. James has also not missed an NBA finals in the past 8 years. In the previous off season fans hoped that James would turn the team around as he is considered one of the greatest players ever. As of right now, it is very unlikely that the team can come back and make the playoffs. James is arguably one of the greatest players of all time but maybe he needs more star power at his side at the age of 34.
Anthony Davis has been New Orleans star player for the past couple seasons. After years of the team failing to give him a good team to play with and keep star players, Davis finally requested a trade. The Lakers were quick to offer up almost all of their young talent as they were nearing the trade deadline after the request. The Pelicans were not happy with the offers they were receiving even though they were receiving a very young a talented package. Due to the Lakers being unable to acquire Davis, more teams are able to trade for him in this off season which could hurt the Lakers chances in getting him this off season.
The Lakers have multiple contracts expiring this off season. Multiple contracts signed in the previous off season were for one year contracts. The Lakers will likely have multiple open spots on the team come July. This could help them sign a big star to go along with James as the team will have more cap space going into free agency. The Lakers may not be able to make the playoffs this season, but they may have a bright off season.