The Boys Soccer Season Comes to an End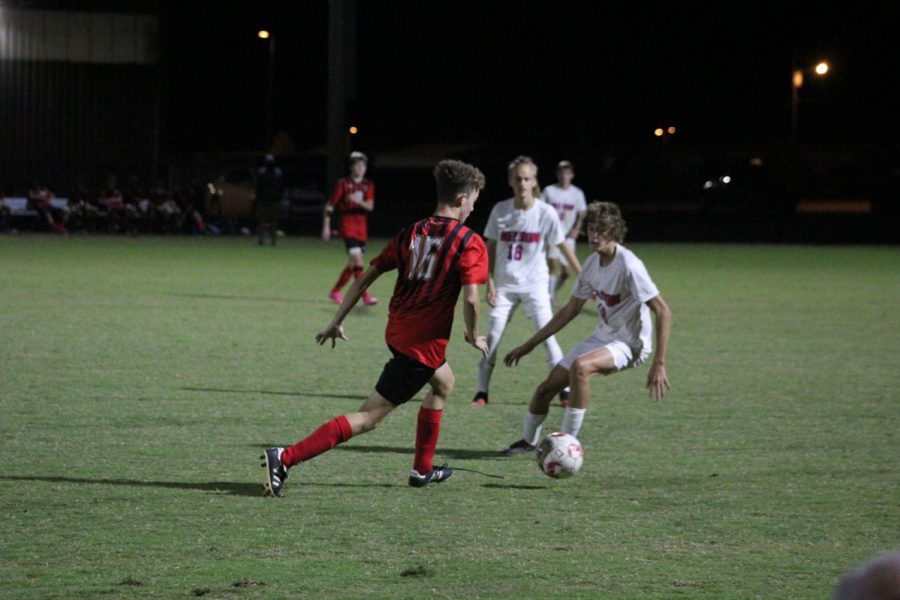 After two losses, the boys soccer team's season comes to an end. 
The boys soccer team played their district championship against Fern Creek Oct. 13, and Regionals against Moore Oct, 17. Both ended in a loss for Bullitt East. Sophomore Jack Tinelli believes they let too much get to their heads this season.
The boys soccer team had a tough week losing their district championship and regionals, ending this year's season. The team put all their effort into their games and worked hard to follow up last year's season despite the COVID-19 restrictions but in the end it didn't work how they wanted.
The district championship game against Fern Creek ended with Fern Creek winning with a score of 2-0. In the first half, sophomore Goalkeeper Gabe Brangers tried his best to stay on top of the ball with Fern Creek only scoring one goal. In the second half, Fern Creek scored another goal, making the score 2-0.
Regionals against Moore at Mercy High School ended with Moore winning 2-0. Moore scored in the first half with a penalty kick and scored again in the second half. Throughout the game, Moore received two yellow cards and BE received eight with two red cards.
"I feel like we let the officials and injuries get into our heads," sophomore Jack Tinelli said. Throughout their season, players sustained many injuries, some causing players to not play for some games which could have played a big role in the outcomes of their games. The team tries not to let things like injuries and officials get in their heads and focus on the game and give it their all. This year's season may have ended in defeat, but players continue to keep their heads up and prepare to come back next season.